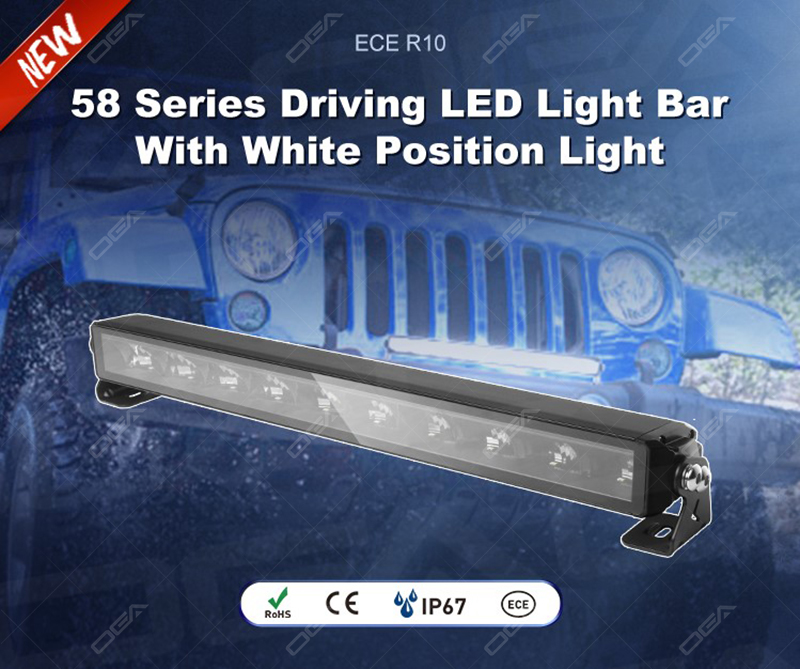 I

Product specifications
PRODUCT NAME
OGA-58-22"-DP
THEORETICAL LUMENS
6500LM
LED SOURCE
10 x 12W HFL3 LED +
36 x 0.5W 2835SMD LED
ACTUAL LUMENS
5596LM DRIVING+
17LM POSITION
POWER OUTPUT
75W
VOLTAGE COMPATIBILITY
10-30V DC
COLOR TEMP.
5500K DRIVING+
6000K POSITION
WARRANTY
2 YEARS
I

Features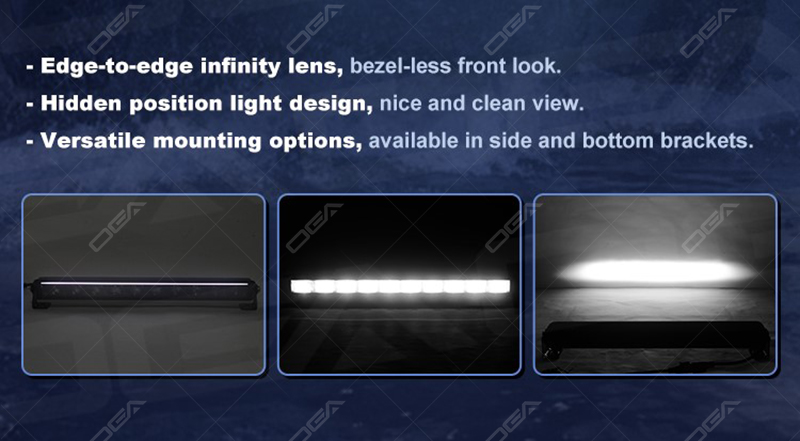 Edge-to-edge Infinity Lens Design
Bezel-less design with no use of mounting screws on the lens not only gives the light bar an innovative look and a clearer view but also makes it easier to clean off the dust, less air resistance and more gas-saving;
The housing, the bracket and even the breather are all black coated, the all-black look gives the light bar a fresh and premium appearance.
Indirect Light Emitting
Different from the regular reflector on the market, the reflector we used is a high-efficient chrome reflector, and with the transparent cover lens being anti-UV and scratch resistant after surface hardens, the light bar can minimize the loss of light efficiency and lessen the stray light emission.
Hidden LED Position Light Design
A very slim LED position light was built inside the LED light bar, which gives the light bar a very special look while the light bar is off.
Using high-performance LED chips and built with a fast heat dissipation system, avoid over-heated to ensure lasting high-power performance.
The light bar comes with a DT female connector and a separate DT male connector pigtail to keep the light plug and play.
Versatile Mounting Options
Available at side mount and bottom mount, the side mount can be adjusted within a certain amount of length to suit different mounting positions.
ECE Regulation R10, R112 and R7 certificated. A beautiful combination of the professional, precise driving beam pattern and the clear, slim LED position light.
I

Product Size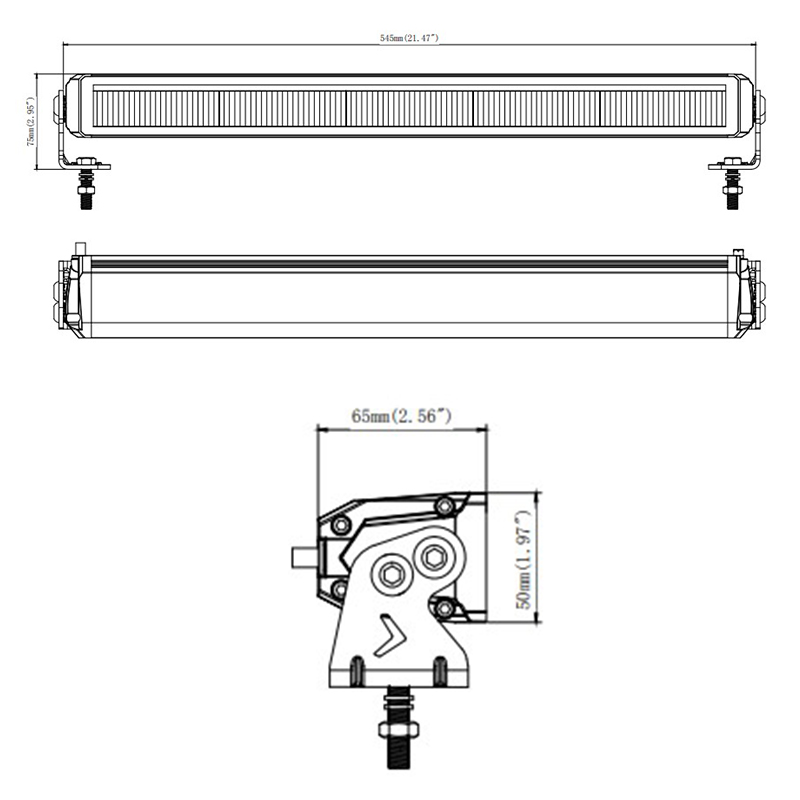 WHOLESALE REQUEST
Want to be OGA LED's business partner?
Please fill out the wholesale request form below, and we'll contact you with information shortly.