Good quality and service are always OGA cultures since we entered the field of automotive lighting. For years OGA team has been committed to improving and perfecting our projects and services. We believe our business partners should have confidence in our high quality while distributing OGA driving light, LED work lights and LED light bars in the global market.
Therefore, here we promise our customers a 2-year warranty period. On the rare occasion, one of our products cannot work normally, please apply for warranty within 2 years after purchase.
This warranty policy includes the terms and conditions under which OGA, as a professional and experienced auto lighting supplier, promises to repair or replace defective products or make compensation according to different cases within the warranty period. OGA will not be responsible for the damage caused by drop, abuse, misuse, abnormal use or acts of God.
HOW TO PLACE A WARRANTY REQUEST?
Listed below are the 6 issues that our customers may possibly meet. Please carefully read this to have a basic idea of how to do when you have defective item on hand.
1. Surface painting issue (manufacturer's fault)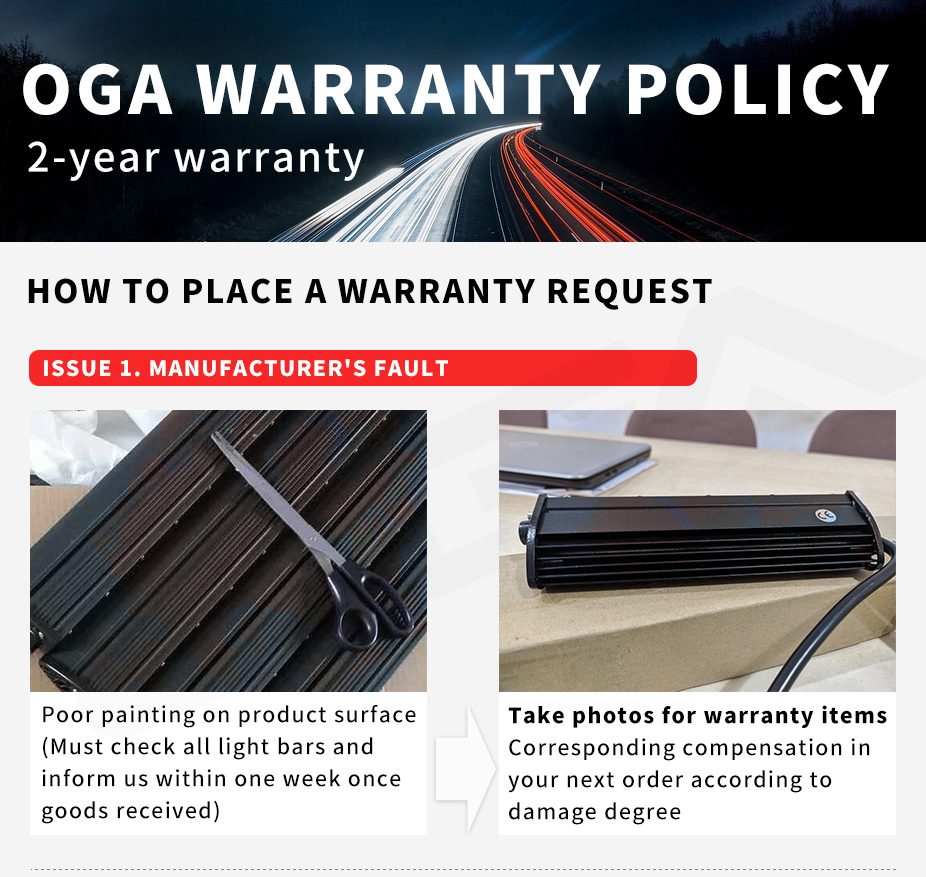 2. Lights do not work before installation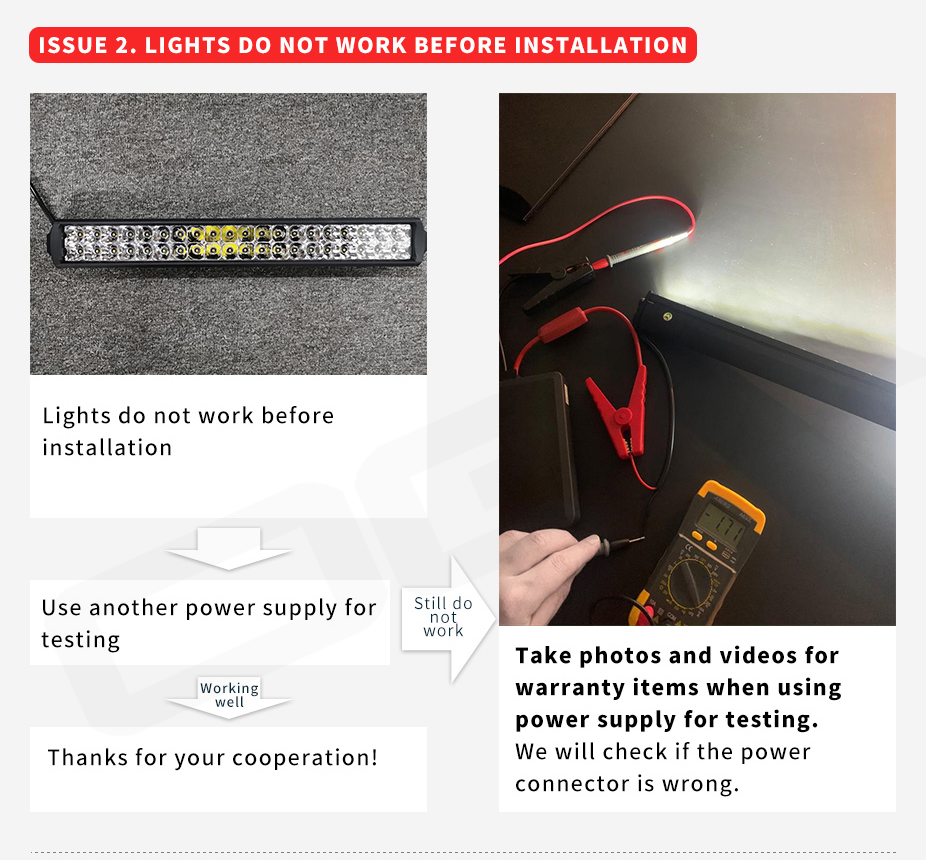 3. Lights do not work in use (within warranty period)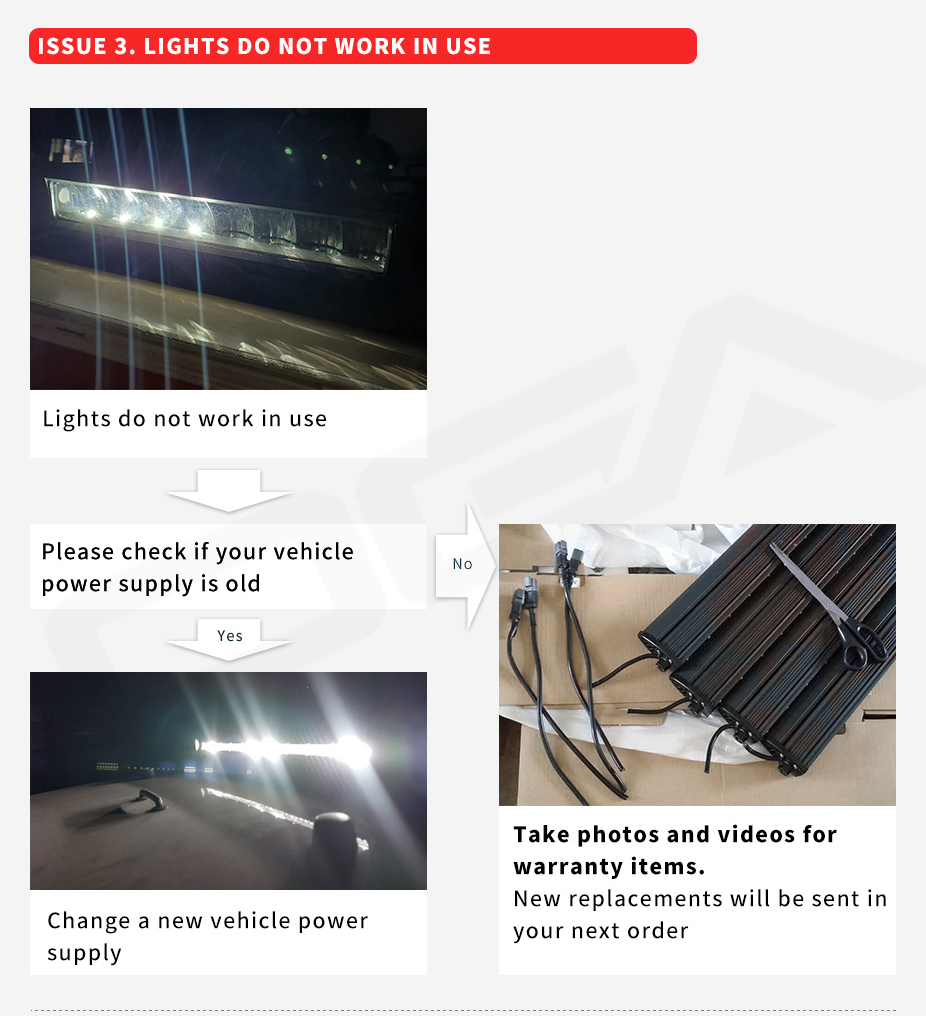 4. Water ingress in use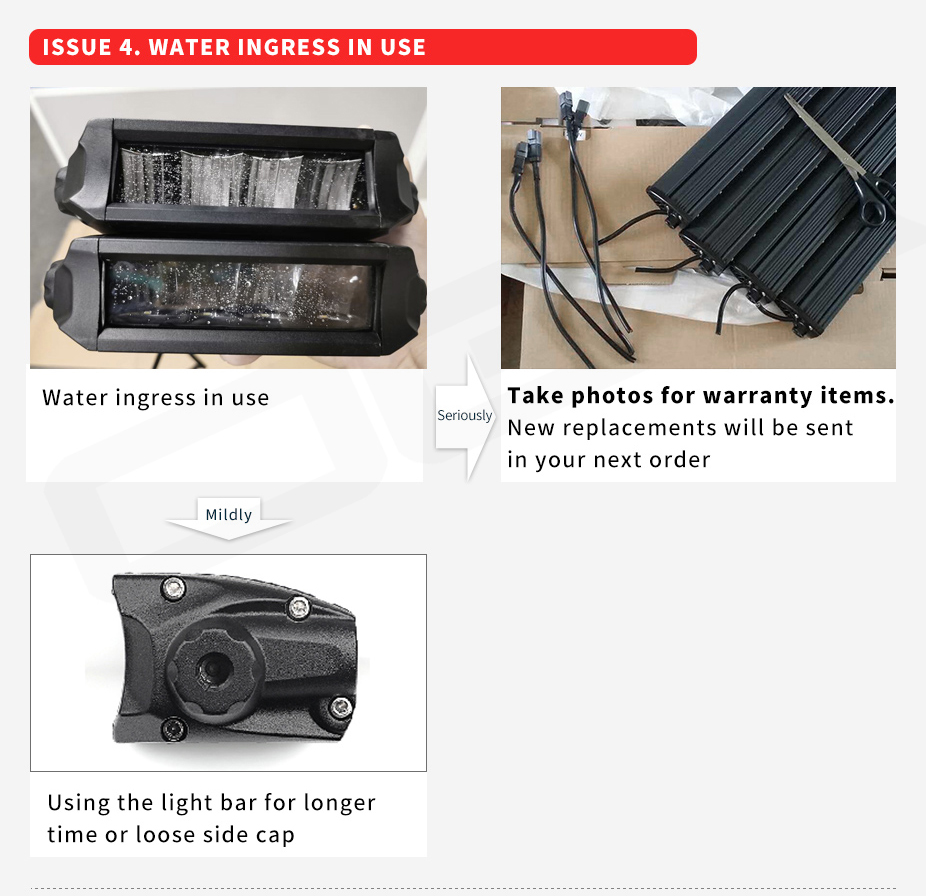 5. Noise and hyper flash issue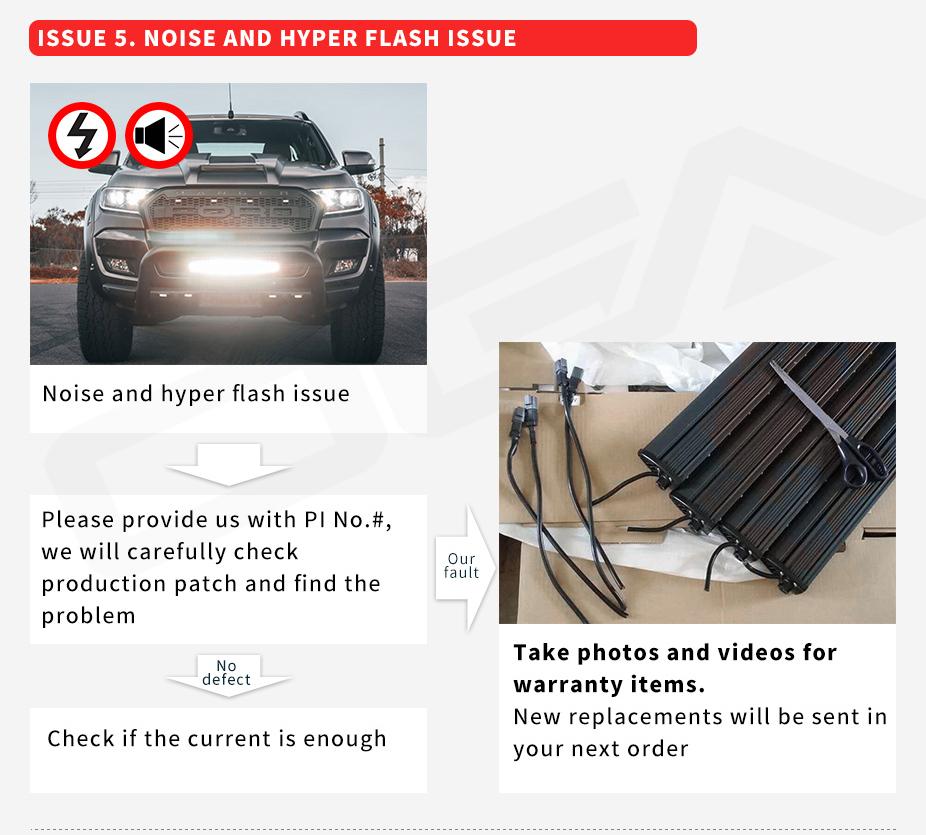 6. Lack of accessories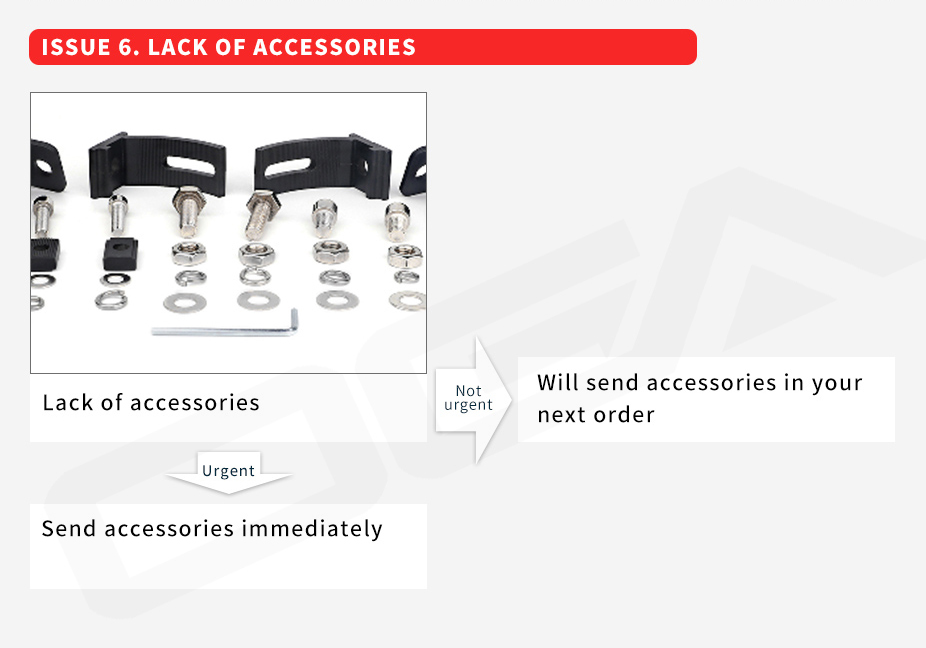 Driving light and work light warranties also apply to above 6 situations. If you have defective product that does not belong to any of the above issues, please contact your dedicated sales representative for the corresponding after-sales measures and solutions.
Thanks for your trust and choosing OGA. We welcome any feedback and suggestion about our products and services from every customer, because it helps us offer better after-sales service, which is a positive cycle for OGA team as well as our partners.