360 INTERNATIONAL GROUP LIMITED is our company name, we have been dedicated to automotive LED lighting since our company was founded in 2009. Since 2019, we have set up a high-level department exclusively for developing high-end street-legal LED pod lights and light bars. We developed a new brand focusing on street-legal pod lights and light bars, auxiliary driving lights and off-road work lights. Therefore, OGA was born.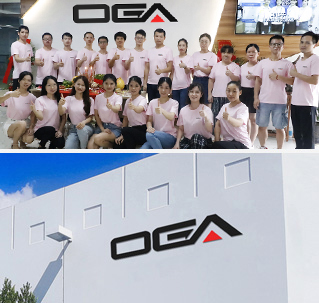 The story of OGA
Our story begins with one of our clients' off-road driving experience in the evening. He was driving through a rural area without street lights, the sky was getting dark and the road became completely devoid of light. He turned on the headlights, tried to gain some visibility for safer driving. However, he was facing rugged roads and the stock halogen bulbs couldn't meet the lighting demand for off road driving. Filled with fear, the expected half-hour drive eventually took him an hour and a half to finish.
In order to meet our clients' demands for a safer and better off road and on road driving experience, we founded the new automotive LED lighting brand, OGA.
"O" stands for "Optimal", optimal products, optimal services and optimal solutions.
"G" stands for "Growing", continuously growing product categories and growing with our clients.
"A" stands for "Advanced", advanced innovative technology.
The brand's philosophy is to never stop pursuing advanced innovative technology, maintaining continuously growing product categories, and growing together with our customers. OGA' s customers and OGA team together develop optimal products for the market, with optimal services and optimal solutions.
OGA MISSION
To meet customers' demand in automotive lighting

OGA VISION
Be a global supplier of automotive lighting products

OGA VALUE
Innovation, Hard work, Happiness, Gratitude, Share growth, and Share wealth