I

Features

Slim Design But Achieve High Lumens Output

Without sacrificing brightness, the OGA LED 54 series LED light bars' super slim and low-profile housing allows them to be mounted in more places; the slim design allows the light bars to have less air resistance and minimizes the wind noise; the slim design also cuts down the weight of the light bar, lowering the shipment cost.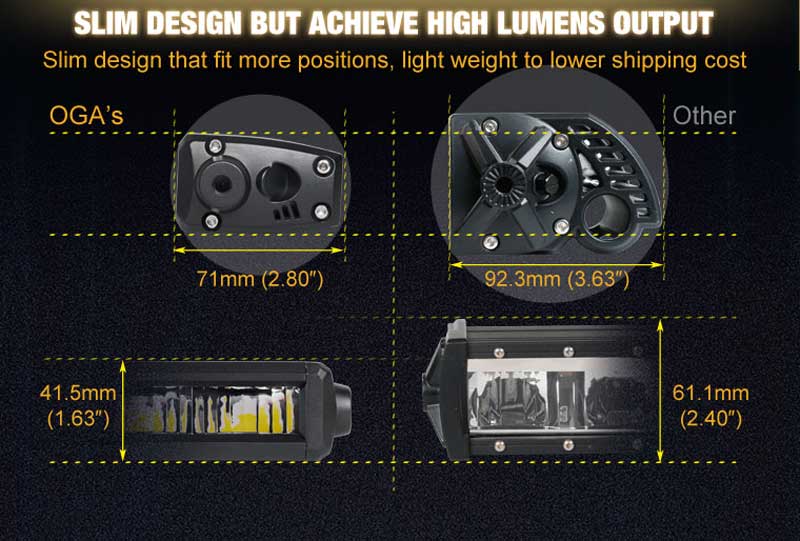 Customized Half Convex Reflector Design
The half convex reflector is the newest and trending optical component. Unlike the traditional reflector cups, the half convex reflectors used in OGA LED's 54 series LED light bars are high efficient chrome reflectors. They lessen the stray light emission, producing a more precise driving beam pattern. In the meanwhile, they can minimize the loss of light efficiency, creating a higher light intensity at longer range. Thereby, a good half convex reflector design can offer a much safer driving experience.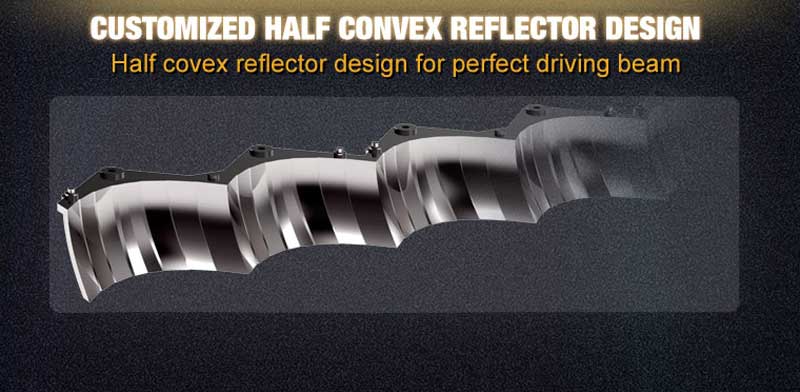 Screwless-Bezel Design
Screwless-bezel means less water ingress possibility and better waterproof, this kind of design is very popular now, which doesn't like the traditional light bar front face with the screws on that has the risk for getting issues like water leakage and condensation. We also use built-in waterproof rubber strips behind the front frame to create a better sealing for moisture.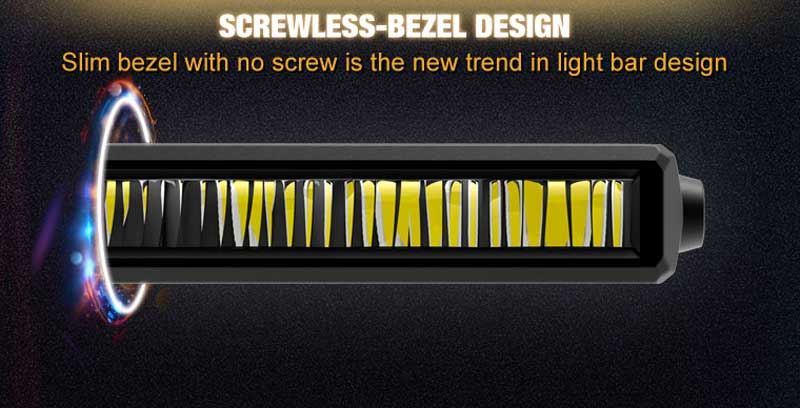 Versatile Mounting Options
There are two sets of mounting brackets coming with the OGA LED 54 series LED light bars. Users can choose side brackets or bottom brackets according to their needs. With some maybe or maybe not needed drilling or modifying, the way to mount 54 series LED light bars by using side brackets is plain and simple.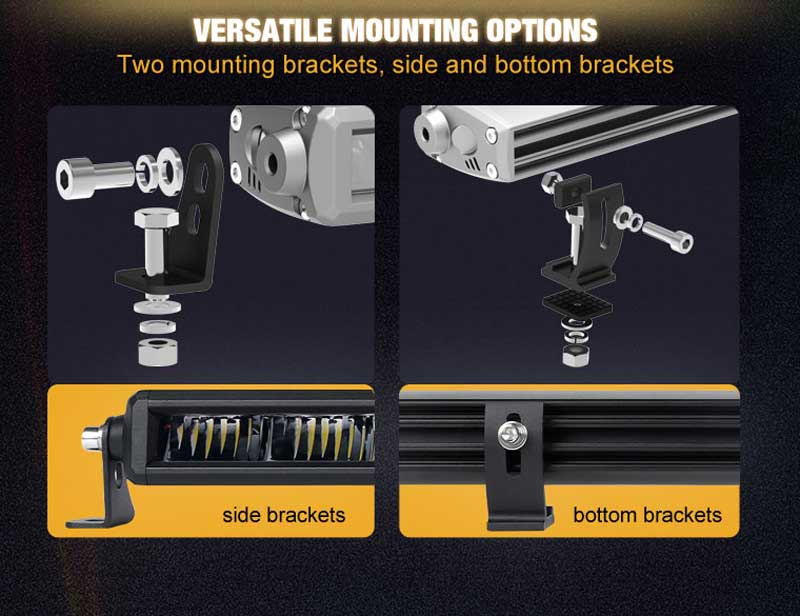 Special Holes design
The OGA LED 54 series LED light bar features the exclusive pressure equalization vent to eliminate thermal expansion and pressure cycling, preventing water from entering the light body.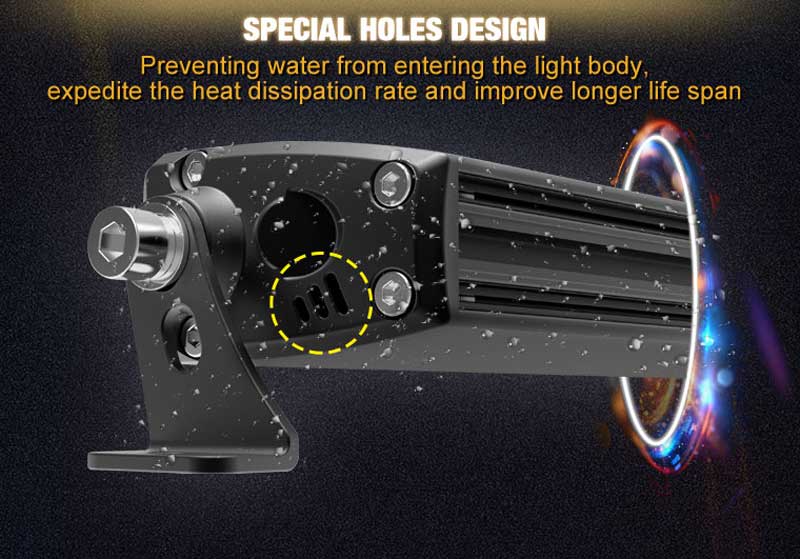 Hardened PC
The OGA LED 54 series LED light bar features the hardened polycarbonate (PC) lens for high impact resistance and scratch resistance.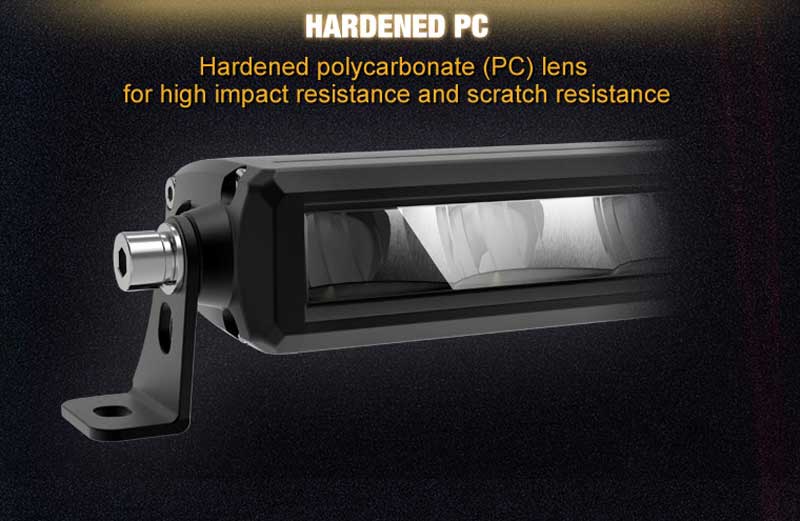 Single Color Light Bars and Dual Color Light Bars Optional
There are two lighting color configurations optional for our 54 series LED light bars: white single color, and white/amber dual color. For dual-color type, there are 3 different modes: white, amber, and white combined with amber.