Top Global LED Chip Manufacturers
The most essential component of any LED light bulb is its LED chip. Think of it as a computer chip that holds all the data and knowledge of the computer, it is the place where all the action happens. If you didn't know already, LED stands for light-emitting diode. A diode is a two-way electronic component that emits light by allowing an electrical current to flow throughout the light bulb. The heart of an LED chip is a semiconductor chip, one end of the chip is attached to the negative side of the holder, and the other end is connected to the positive side of the power supply, and the whole chip is encapsulated by epoxy resin. With that being said, let us find out which brands belong to the top global LED chip manufacturers!
1. CREE:
A very famous LED chip manufacturer, a United States corporation, their products are often based on silicon carbide, gallium nitride, silicon and related compounds, capable of manufacturing blue, green, ultraviolet light-emitting diodes, near-ultraviolet laser, radiofrequency and microwave devices, power-switching devices and silicon carbide epitaxial wafers for production and research use.


The world's second-largest manufacturer of optoelectronic semiconductors, known for manufacturing lighting equipment, sensors, and image processors. OSRAM's most famous product is their LED chip, which is impressively only a few millimeters long, has a variety of colors, low power consumption and a long lifespan. As a high-quality automotive LED light manufacturer, a lot of LED chips we used to develop and manufacture our automotive lights are from OSRAM, like our 3012 series, 48 series, 49 series, 3013 series, 3014 series, 3015 series and 3024 series, etc.


Nichia Chemical, the famous LED chip manufacturer, a Japanese company, founded in 1956, developed the world's first blue light LED chip back in 1993, the world's first pure green light LED chip back in 1995, with subsidiaries all around the world.


Headquartered in Aichi, Japan, Toyoda Gosei produces automotive parts and LED chips, their LED chips are accounted for about 10% of company revenue. The white LED chips developed by Toyoda Gosei and Toshiba are a combination of UV LEDs and fluorophores, which is different from the general combination of blue LEDs and fluorophores.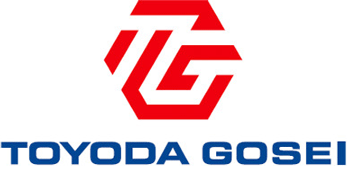 As one of the world's leading LED chip suppliers, their products offer efficient and reliable light sources for a wide range of products for automobiles, electronic information boards and traffic signal lights, industrial equipment, cellular phones and consumer products, etc. The high reliability of these built-in components often ensures that the light source does not need to be replaced within the lifespan of that device. Agilent's low-cost dot matrix LED displays, a wide range of seven-segment display devices and Agilent's LED light bar series are available in a variety of shapes and colors.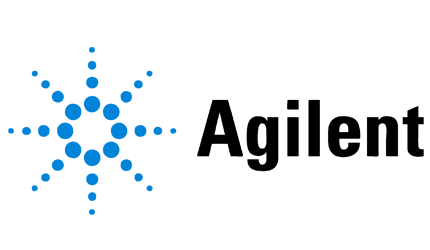 Toshiba Semiconductor is a major supplier of LED chips for automotive applications, especially for dashboard back-lights, car radios, navigation systems, climate control and other units. The technology they used is InGaAlP, with wavelengths from 560nm (pure green) to 630nm (red). Recently, Toshiba developed a new technology that combines UV with phosphor (ultraviolet + fluorescent), the ultraviolet light emitted from the LED chip combined with the excited phosphor can provide a variety of light colors, such as white, pink, lime green and other light colors.


Lumileds Lighting is a global leader in high-power LED chips and solid-state lighting. Their products are widely used in lighting, TV, traffic signals and general lighting. Luxeon Power Light Sources is their patented product that combines the appearance of the traditional lamps with the small size and long lifespan features of the LED chips. They also offer a variety of LED wafers and LED packages that emitted red light, green light, blue light, amber light and white light, etc. Lumileds is headquartered in the United States, with factories in the Netherlands, Japan and Malaysia, formed back in 1999 as a joint venture between Agilent and Philips, which was fully acquired by Philips in 2005.


Seoul Semiconductor is the biggest manufacturer of eco-friendly LED lighting technology in Korea and is one of the top eight manufacturers in the world. Seoul Semiconductor's main business is the production of a full line of LED assembly and custom module products, including AC-driven semiconductor light source products such as Acriche, side light LED chip, top light LED chip, slice LED chip, plug-in LED chip and piranha (ultra-bright) LED chip. The products have been widely used in general lighting, display lighting, cell phone back-lighting, TVs, laptops, automotive lighting, household products and traffic signals.


SemiLEDs is one of the world-leading manufacturers in high-performance light-emitting diodes (HPLDs) for general lighting applications, their LED chips are the smartest and most efficient on the market today. Using copper alloy substrates, SemiLEDs has successfully developed and commercialized MvPLED technology (Metal Vertical Photonic Light Emitting Diodes). With the metal substrate and unique device structure, SemiLEDs' HPLEDs have better electrical and thermal conductivity resulting in higher brightness, efficiency and better heat transfer. SemiLEDs' HPLEDs are suitable for lighting applications including displays, signage, communications, automotive and general illumination.

Showa Denko is a representative Japanese general chemical company that has been developing liquid chromatography since the 1960s and has been producing them for over 40 years. They produced more than 800 types of various special columns for GPC, GFC, special columns for sugar analysis, ion exchange columns, affinity chromatography columns, columns for organic acid analysis, chiral separation columns and ion chromatography analysis. Showa Denko had announced that they will develop blue light LED chip and green light LED chip with the same luminous efficiency in the future, and plans to increase its LED business revenue.


Bridgelux is a leading developer and manufacturer of lighting technologies and solutions that help transform the $40 billion global lighting industry into a $100 billion market opportunity. Bridgelux, headquartered in Livermore, California, is the leader in solid-state lighting (SSL) and has expanded the LED technology market by reducing the cost of light-emitting diode (LED) lighting systems. Bridgelux has filed or owns more than 450 patents for applications worldwide and is the only vertically integrated manufacturer and developer of LED solid-state light sources specializing in solution design for the lighting industry.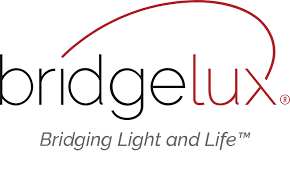 Sidus Energy was founded in 2013 and headquartered in Silicon Valley, California, United States. With six experts with U.S. Ph.D. degrees specialize in optoelectronics, particularly LED chip, packaging and lighting source technology development and production, and their key executives have years of successful background in related industries such as HP, Agilent, Avago, Intime, and Bridgelux, and have managed over 5,000,000,00 USD of sales operations in the optoelectronics industry.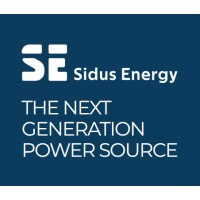 Dochips is a Sino-US joint venture focusing on LED Flip-Chip application technology. Dochips has developed a new and unique white light chip process that completely solves the problem of high cost and low yield of white light LED chip preparation, and truly achieves low cost, high output and highly consistent batch production. In addition, another outstanding technology of Dochips is the lens integration for high power large size COB, which improves the luminous efficiency by more than 10%, so that the flip-chip COB at high current and high density still maintains the same high luminous efficiency as the front mount chip at low current.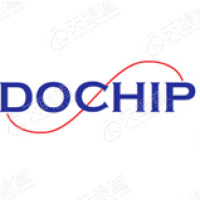 LAST
NEXT   


Technical Support: Magic Lamp