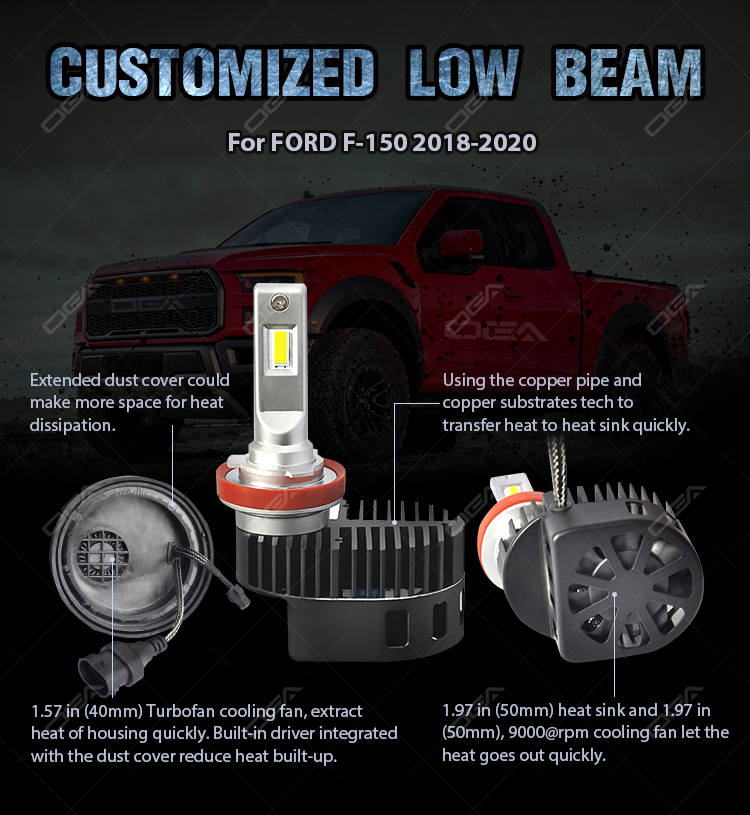 I

Product specifications
| | | | |
| --- | --- | --- | --- |
| PRODUCT NAME | OGA-FD-01L | USAGE | Headlight |
| BULB TYPE | LED | VEHICLE FITMENT | 2018-2020 Ford F-150 |
| POWER | 50W | LUMENS | 5,000 Lumen |
| VOLTAGE | DC 9-16V | APPLICATION TEMPERATURE | -40℃ ~ +85℃ |
| COLOR TEMPERATURE | 6,000K | LIFESPAN | >10,000 hours |
I

Features

Automotive-grade LED Chips

80x80MIL automotive-grade LED chips for high intensity, a further and wider view range with a high-intensity light is the safety driving guarantee. No need to adjust the beam pattern, OGA already adjusts the OEM light pattern the same as the stock halogen bulbs.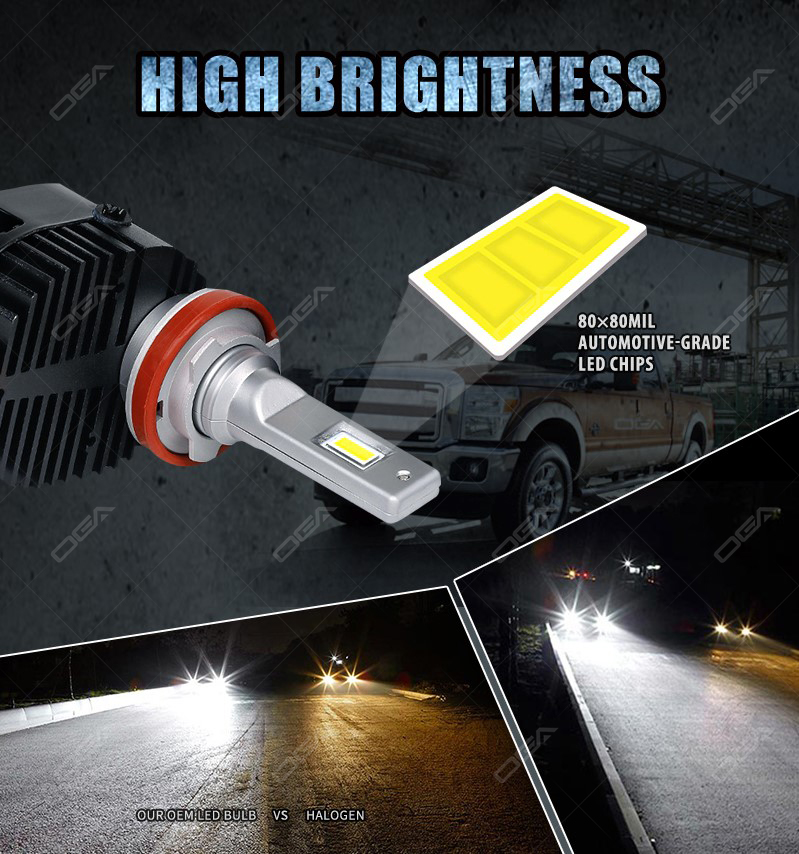 The Unique Heat Dissipation System
OGA OEM LED headlight equipped with innovative cooling systems, there is no need to worry about the bulbs would overheat or dim quickly after being used, because two stronger cooling fans built in the bulbs with the customized dust cover. They would bring the heat out of the housing very efficiently and keep the bulbs work properly in any condition. The light bulb housing has 1.57in (40mm) copper pipes, copper substrates and 1.57in (40mm) [email protected] turbo cooling fan. The heat generated by the LED light bulb will transfer through the copper pipes and copper substrates first, then the 1.57in (40mm) turbo cooling fan could fasten the heat dissipation process. This fan drive built-in design integrated with the dust cover massively reduces heat built-up. With the extra, powerful turbo 10,000 RPM ball-bearing fan, the advanced dual-cooling system keeps the ventilation and balances the temperature difference, which guaranteed the strong stability of the LED light bulb.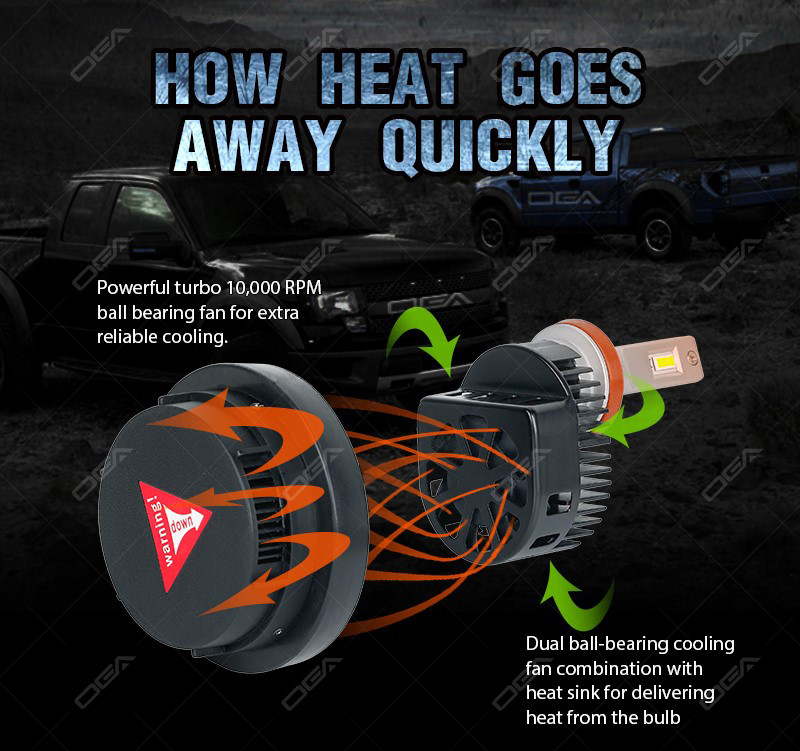 I

Product Size
WHOLESALE REQUEST
Want to be OGA LED's business partner?
Please fill out the wholesale request form below, and we'll contact you with information shortly.