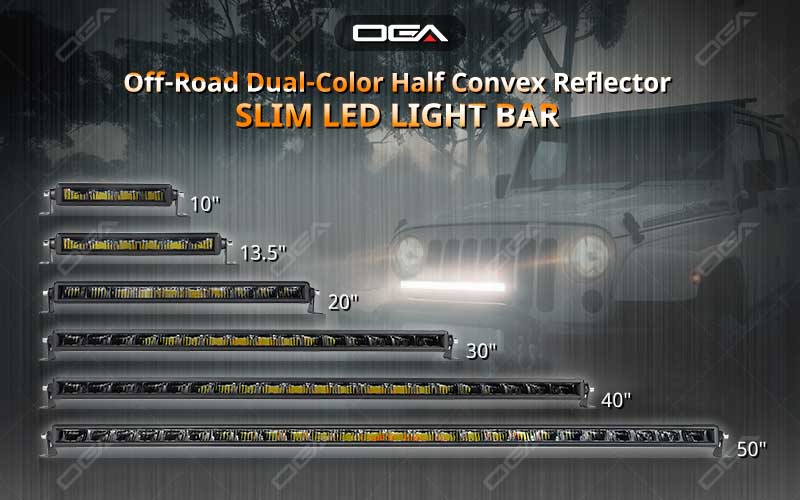 The enthusiasm for off-road and the pursuit for better lighting are always endless because it's a fact that everyone's slimy little eyeballs need light in order to see the road so they don't bump into dangerous objects. The sun is not always an option, because of an extremely scary thing called nighttime. Nighttime off-road can be full of surprises, so we're going to fight the night with automotive lighting equipment.
OGA LED's latest dual-color LED light bars offer a premium look and the ability to see the impending hazards of obstacles when high speed. It will shock you with its revolutionary half convex reflector technology and insane light performance.
Want to know more? Check out the detailed introduction below.
Nighttime off-road can be full of surprises, the suddenly changed harsh weather being one of them, with OGA LED's latest release - half convex reflector dual-color LED light bar, you can simply switch to amber light for better visibility.
In terms of creating a precise driving beam pattern, half convex reflector light is nothing compared. Using the emerging advanced half convex reflector technology, it becomes the least stray light emission and maximum light efficiency lights ever - with an ability to create the highest light intensity at an extremely long range.
Besides creating a precise driving beam pattern, half convex reflector lights also produce the type of light performance that other lights can only dream of. With a combination of the high light output LED chips surrounding a high-tech specially designed half convex module, the OGA dual-color series light bar brings an extremely bright driving beam to illuminate an ultra-longer range. The strong penetrating power and the LED chips can blaze up the night to keep you safe under any circumstances.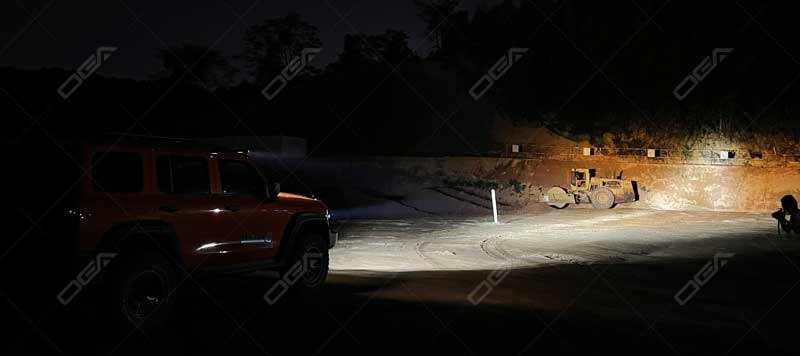 Click the picture for more details
To meet all kinds of lighting needs, OGA LED's 54 series LED light bars offer two different configurations: single color (6000k) and dual-color (6000k/Amber). Featuring a uniquely designed look, these half convex reflector light bars come in a slim cuboid shape and 6 sizes varying from 10 inches to 50 inches to suit a wide range of applications for bull bars, grills, engine hood and roof racks, and the light comes with side brackets, bottom brackets and necessary accessories for easy mounting. As auxiliary lights with higher lighting performance, they can fit every type of vehicle - trucks, pickups, SUVs, ATVs, UTVs, etc.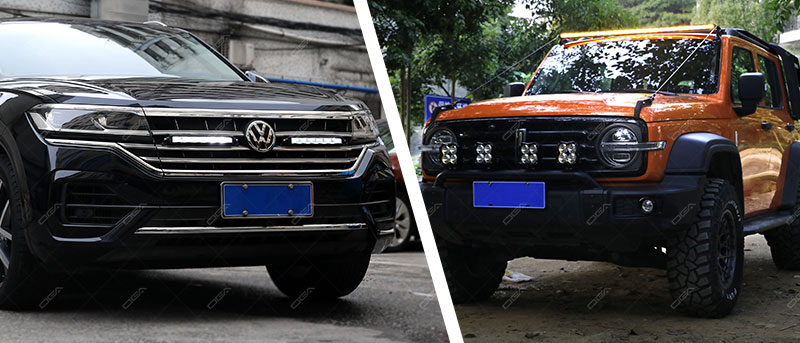 Click the picture for more details
3. Tough Built
It isn't just the sheer performance that sets OGA LED's 54 series dual-color slim LED light bars apart from others, they have got an incredibly trendy look, as well as a solid construction and brackets that can withstand just about any harsh weather.
All 54 series LED light bars are adopted a heavy-duty, die-cast aluminum housing to achieve efficient heat dissipation and featured the exclusive pressure equalization vent to eliminate thermal expansion and pressure cycling, accelerating the dissipation of the moisture from the inside of the lamp body. Rated at IP67 waterproof, with effective dust-proof and waterproof they can withstand all kinds of harsh weather.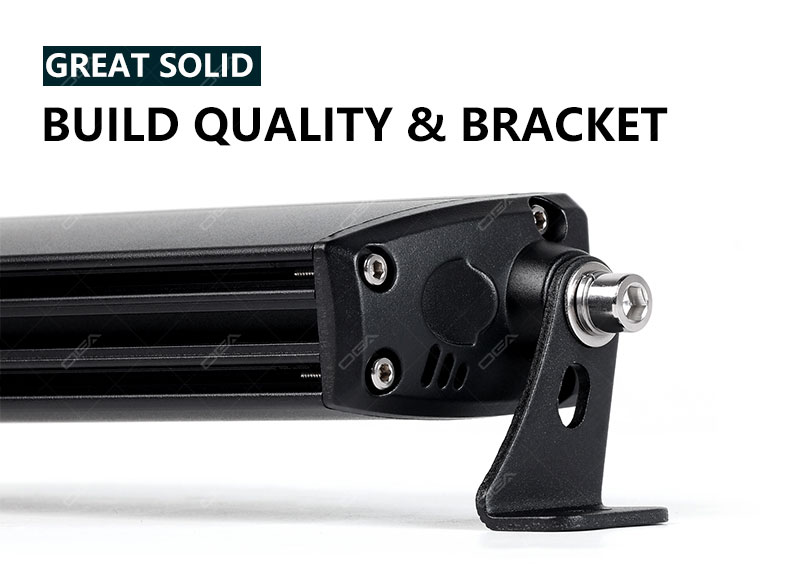 Click the picture for more details
Conclusion:


After the thorough introduction of our dual-color half convex reflector lights, you can see why they will become the top-class light in the whole industry. Unique designed look, precise dual-color driving beam pattern, Ultra-long lighting distance and ultra-tough built, they will be your unsurpassed off-road companion. And so we can say the endless pursuit of lights can be fulfilled with OGA LED's dual-color half convex reflector lights and off-road can become a more advanced experience with excitement and safety, don't you agree?