The Concept of Light Off-roading
Outdoor adventures are a great way to relax and appreciate all that nature has to offer. Of all the outdoor adventure style sports, off-roading is the most popular. Traditionally, off-road refers to driving a powerful off-road vehicle through mud, desert, rocks and other natural environments, which requires drivers to have professional knowledge and sufficient courage. And "light off-roading" generally refers to the purpose of meeting daily needs, to achieve the passing ability common car can not achieve, such as the ability to pass unpaved road, country roads, potholes, dirt roads, mud, gullies, etc. Therefore, car models in line with "light off-roading" do not need a very large displacement automotive engine or the traditional bulky four drive system. Another important thing is that such car models are more economical and environmentally friendly, more in line with the needs of modern life.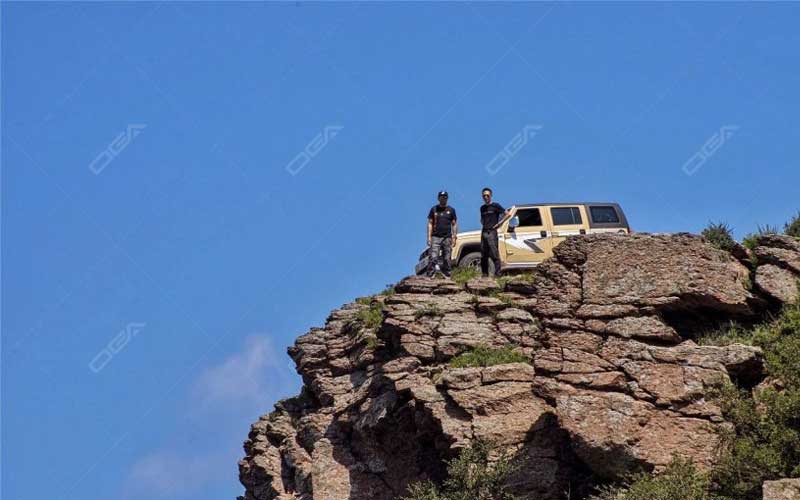 Taking your vehicle off the road, whether it's a UTV, ATV, SUV, Jeep or truck, all require precautions to ensure the safety of you and your companions. If you're like most off-road enthusiasts, you'll probably be driving over some rough terrain to get to your destination then get back. Adding LED light bars or LED work lights to your off-roading vehicle is a great way to ensure safety and visibility, regardless of the terrain or weather conditions.

When bulk-purchasing automotive LED lighting products online, trust the expert OGA LED. From a whole set of LED lighting product kits to single-piece accessories, we can customize one-of-a-kind auto LED lighting products. We have everything you could want at prices that you can't help but fall in love with. We take great pride in knowing that we have the products and expertise to meet your every automotive LED lighting need.
Read on to learn more about the off-road LED lighting product options and features we offer, as well as some helpful information on how to wire and install LED lights into your off-road vehicle.
Why Choose LED lights for Off-roading?

Automotive LED lighting products are amazingly durable with their innovative design and quality manufacturing. Auto LED lights use solid technology, simply put, these LED lights are manufactured in such a way that there are no moving parts or hardware inside the LED lights. This means they limit the wear and tear on the internal components, and their outer housing is designed to be able to withstand extreme temperature, great dust and moisture resistance. Whether they are mounted on a research vessel in the frozen waters of the Arctic Circle, or a crane at some construction site in the continuous rain of the Pacific Northwest, or even used in a dusty environment in some manufacturing environment, these LED work lights and LED light bars provide bright and clear light while having a lifespan many times longer than lights on the market today made with other technologies. It is because of its durable design, LED lighting product is now favored by sports enthusiasts and off-road thrill-seekers all over the world.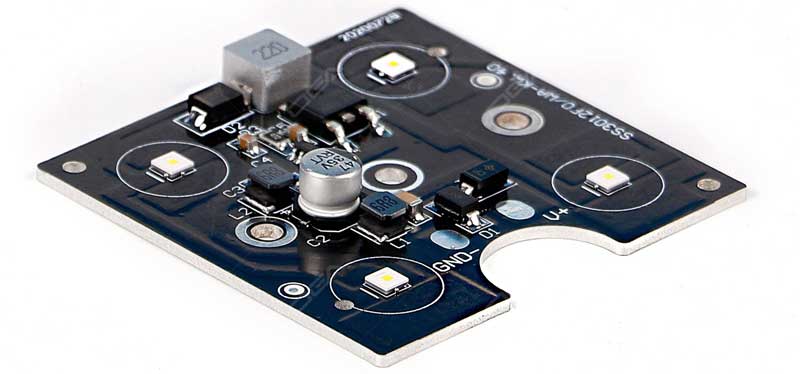 How to Choose Off-Road LED Lights

When choosing off-road LED lights, it is important to have a clear understanding of what kind of LED lights you are looking for. There are important features and factors to consider, including the placement for the LED lights, the size of the LED light, what you need the LED light to do when they're turned on, and finally, how exactly you want your LED lights to be connected and attached to your off-road vehicle. Some of these decisions will affect others. In other words, when you choose certain features, it may limit what you can and can not do in terms of other features. However, we have solutions to these problems, so please feel free to contact us if you have a specific question. We can answer your questions and provide a more in-depth explanation of the features and specifications of any of our LED lights, accessories and mounting options.

Deciding the LED Light Mounting Position

Before making any other decisions, it is important to determine where you want to place your LED Light on the vehicle. This decision will affect the size and shape that the LED lights must be, as well as some other features and specifications. There are several options for the placement of your off-road LED lights. We offer standard mounting accessories that can be mounted on the roof rack of your vehicles, just like those LED light bars you might see on top of some off-road vehicles. If you choose roof rack as your mounting location, you will have almost no limitations in terms of the size and shape available to you. In most cases, it all depends on your personal preferences and aesthetic choices. If you're looking for something a little less obtrusive, we also have LED work lights and mini LED light bars that can be flush-mounted on your vehicle's front and rear bar, etc.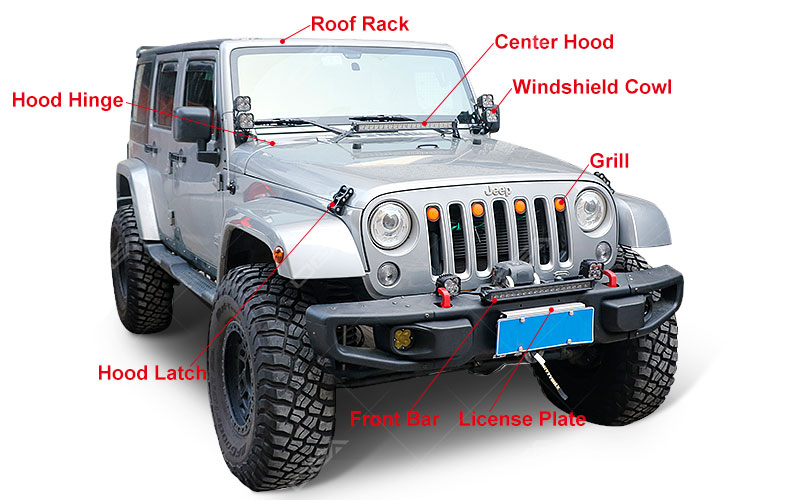 LED Light Size And Shape Options
When deciding on the shape and size of your LED light, it's important to measure (twice if you can) so that you know the maximum size for the LED light. Pro tip: Normally, the longer and larger the LED lights, the more LED chips these units themself have, therefore the more illumination they can emit onto the trail. You can choose a LED light bar with a single row of LED chips, but adding another row of LED chips will provide maximum illumination, an dual row LED light bar could be invaluable when you go off-roading at night. From three inches to fifty inches, from curved light bars to straight ones, from light pods, light cubes to light bars, we can offer you the freedom to choose from different sizes and shapes.