If you are an off-road enthusiast, we believe you are looking for an off-road work light that can help you illuminate the rugged road ahead in the dark night. If you are working on a construction site or engaged in agricultural and forestry production, we believe you need to install a pair of LED work lights on your heavy equipment to help you illuminate the construction area. OGA provides customers with 3024 series 7 inches and 3015 series 9 inches LED work lights that can be used in off-road, agricultural and forestry production with a two-year factory warranty.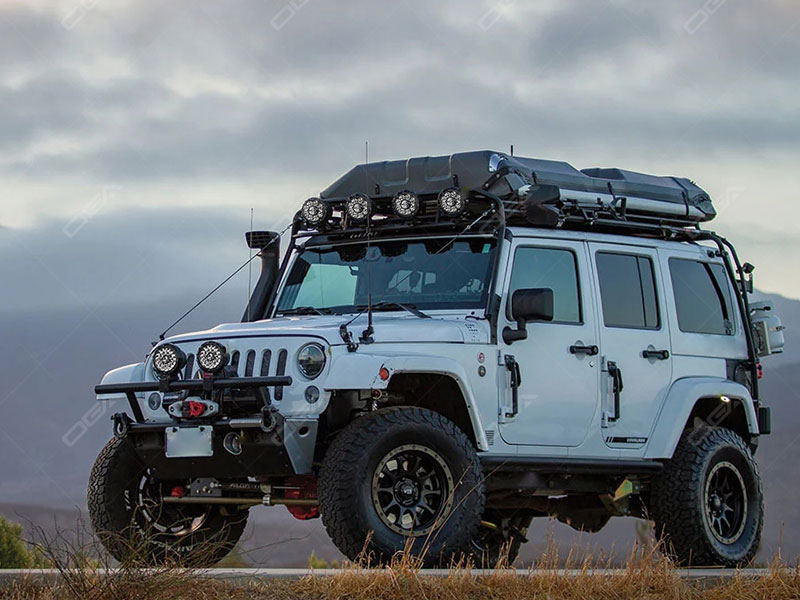 1. High Power Super Bright off-road work lights.
Off-road enthusiasts usually take some uninhabited grounds for off-roading, where there are no street lights, the roads are rugged, and there are many puddles and mud pits. If your off-road vehicle doesn't have a better lighting system, it will be damaged by oncoming branches. If you encounter a relatively deep mud pit, unfortunately, it may cause the car to roll over and be life-threatening. Therefore, installing a pair of OGA 7 inches or 9 inches high power super bright off-road work lights is sensible.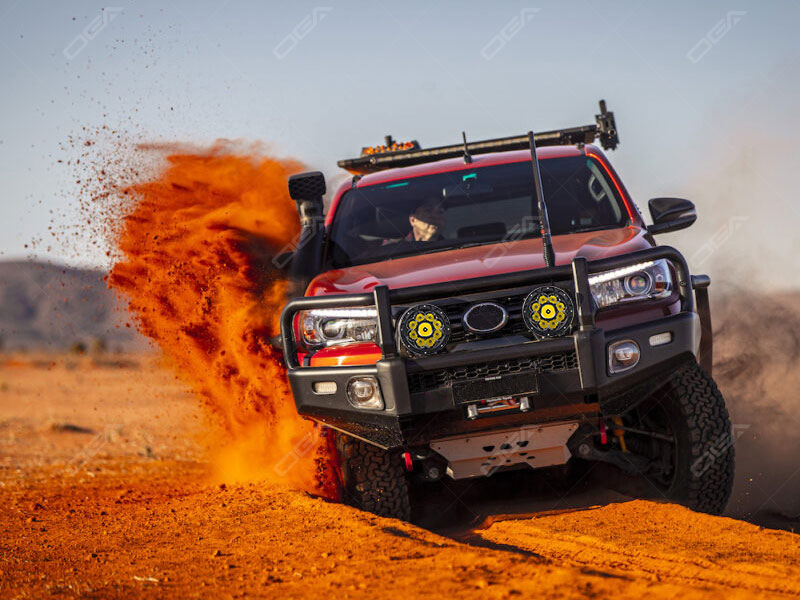 2. Many off-road enthusiasts don't know how to choose off-road work lights, and don't know important is it to take a look at the lumen and the Lux. The higher the lumen, the higher the brightness; the higher the Lux value, the farther the lighting will be emitted. Off-road enthusiasts can install a pair of our OGA high-power off-road work lights on the grille of their off-road vehicle. We use OSRAM chips to ensure the lights are super bright and the illuminated distance is what we expected, and so the safety of night driving is guaranteed. Below picture shows the Lux value of 3015 and 3024 series high power LED work light: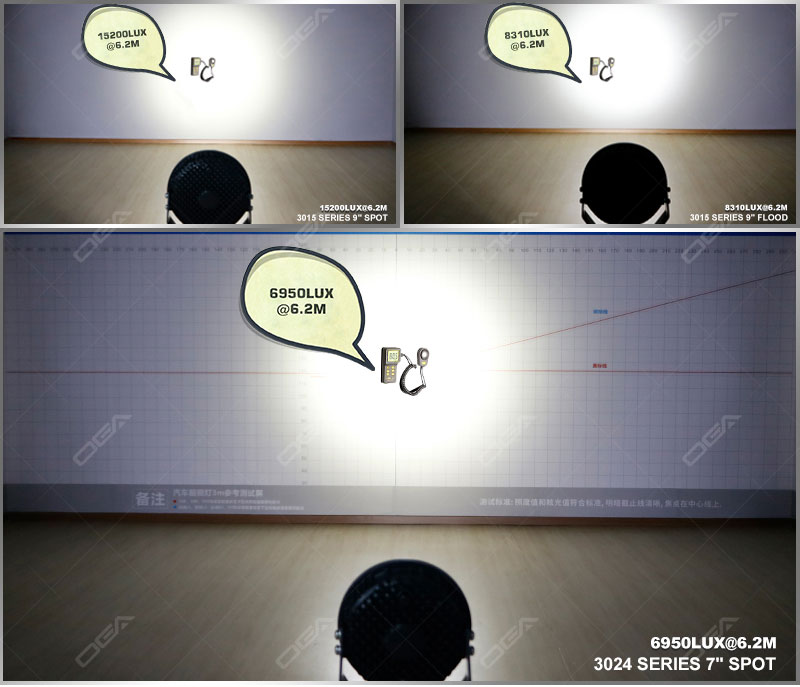 3. Construction Sites, Agricultural and Forestry Production High Power LED Work Lights.
We all know that construction workers and those engaged in agriculture and forestry production need to work at night in order to keep up with the progress. At this time of the day, it is necessary to have a good lighting environment to ensure the safety of the construction sites and to keep up with the progress. OGA's high-power LED work lights are easy to install, super-bright, high Lux, better waterproof and shock-resistant. They can provide a safe and bright construction environment in any weather. They are available in different beam patterns: flood beam offers wider vision, and spot beam helps workers see farther and clearer.
4. 3015 series 9 inches and 3024 series 7 inches high power work lights all have a matte black aluminum outer housing, which makes the off-road vehicles look cool in appearance. In terms of performance, it is durable and shock-resistant. We use OSRAM chips to make the 3024 series 7 inches up to 60W with 4104LM high brightness, and the 3015 series 9 inches up to 140W with 10000LM super brightness. You must be curious how to keep such a high-power work light at a low temperature when it is at work: we use a pin-fin heat sink design to enlarge the heat dissipation area, therefore the heat dissipation speed is 3 times faster than the normal heat sink.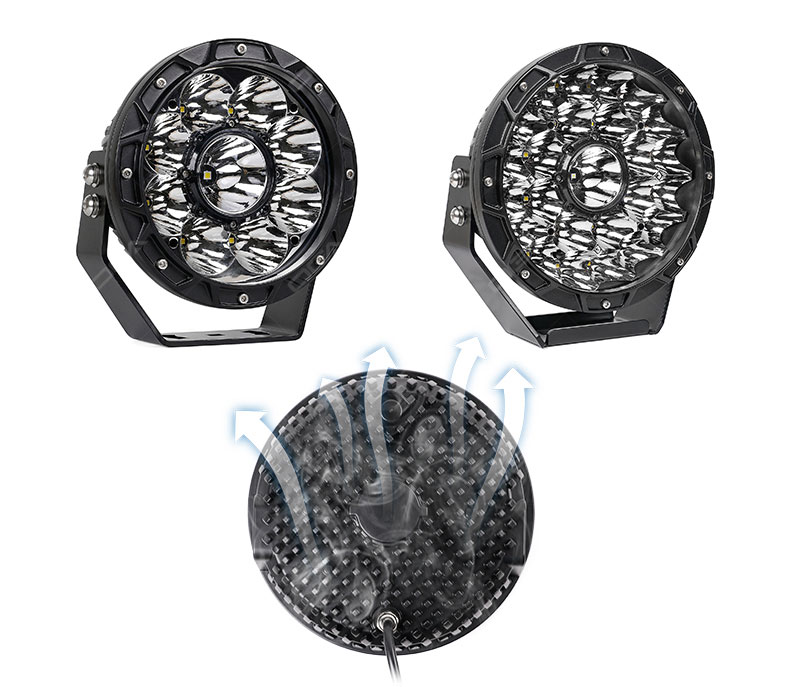 These 60W and 140W high-power LED lights are suitable for various DC 9-36 volt heavy equipment and vehicles. If you have any interest in these high-power work lights, please send us an inquiry. More information and a much better price will be provided.