Are LED Light Bars Street Legal?
The advantages of installing some LED light bars include better night vision and visibility, making them a perfect help for drivers in poorly lit areas. However, depending on the state you're living in, transportation laws could limit your ability to use LED light bars on the road. Here, we'll explain how to use LED light bars legally, and how you can make sure your LED light bars won't get you pulled over.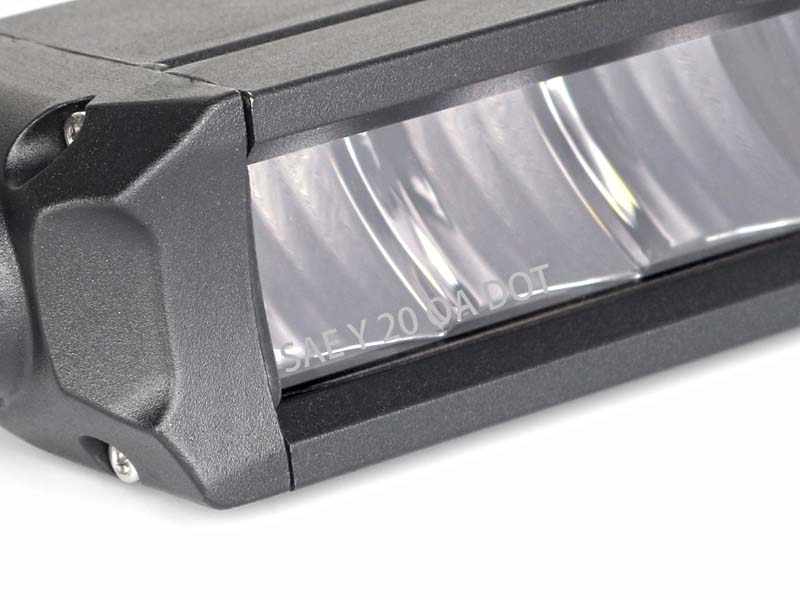 What is an SAE J581 Driving Light?

SAE J581 is the SAE standard for an auxiliary high beam driving light. SAE J581 driving lights like OGA 46 series driving light bars have come with a street-legal auxiliary high beam pattern, intended to help in the overall performance of your factory high beams and extend your distance visibility. Driving lights focus on maximizing distance projection whilst also supplying a wider pattern than traditional spots used as high beams, to widely illuminate beyond the shoulders of the roadway ahead. SAE compliance calls for driving lights to be white, selective yellow isn't an option. Driving lights are the most helpful at higher speeds to extend your visibility and shorten your response time. Because they're high beam patterns, they're only suitable to use when you are running your factory high beams, that being said, it's not appropriate to keep it on with vehicles ahead of you.


Mounting
A distance light needs to be mounted higher up on a vehicle, optimally close to headlight height, for satisfactory viewpoint and to the least amounts of shadows. A driving light installed down low like the fog area is problematically obstructed by the changes in the roadway elevation. Mounting lights above the headlights and having them uncovered on the road is no longer legal in some states, no matter the light being SAE compliant or not. Mounting in areas like the A-pillar or roof also has the possible complication of hood glare, which will decrease your eye's capacity to see distance at night time. which is also counterproductive to why you want to use auxiliary high beam lights in the first place. The more focused the light, the less of a trouble hood glare becomes, however, the most perfect area is forward of the hood. Auxiliary high beams can be mounted in some unique place if your vehicles are without an aftermarket bumper. Behind the grill is a possible solution, although that does depend on your grill setup and you may have to bear a certain amount of damage to the vehicle.


Aiming

Factory driving sets to be aimed directly forward, with no degrees of tilt down or to the sides. Since these lights project extensive distance, a few degrees off can have a massive impact, aiming can be more difficult than it would seem. OGA LED has properly aiming instructions for 46 series SAE J581 LED driving light bars here.