The New Line-up of Street Legal LED Work Lights from OGA
Hi, auto LED light wholesalers around the world, this is OGA LED. And today, we are excited to introduce our newest product, the upgraded 3012 series LED light pods. Now, as you can tell, these are 3 inches pod-style lights also known as "cubes". We have been producing these LED light pods for quite some time now. There are a lot of powerful, well-built lights on the market, but they all use older technology for their optics, like reflectors or simple projector lenses which are not too efficient at focusing all the light where you want it.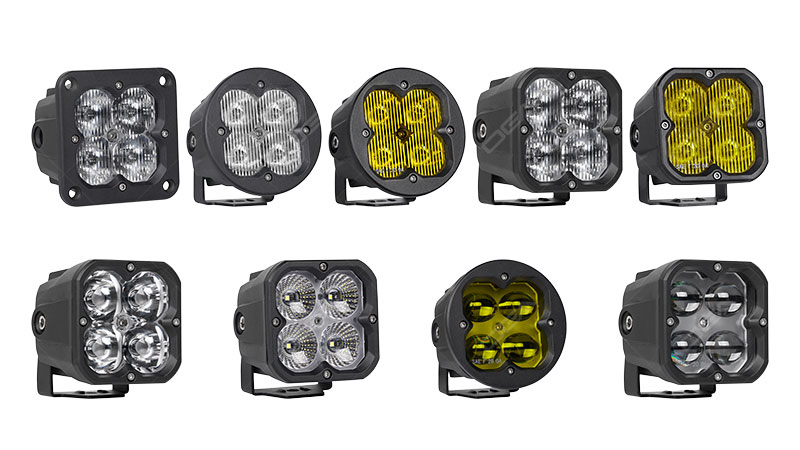 Our upgraded 3012 series lineup uses exclusive TIR (Total internal reflection) optics, which are a newer and advanced design that can capture more of the light and focus it on the road. The key to this is a custom-designed large TIR optic, it collects and focuses all of the light forward very efficiently. We combine these optics with the newest technology in electronics, full aluminum and circuit boards and high-intensity emitters. They are designed specifically to work with these optics and come together to produce the most efficiency possible. All that comes together, so we can offer four different optics, off-road hyper spot beam and wide flood beam, SAE auxiliary high beam (driving) and SAE auxiliary fog beam.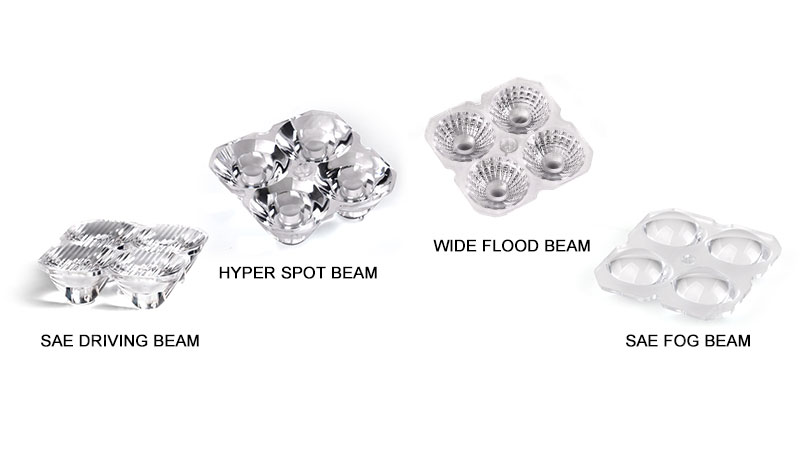 The following four beam patterns you probably already heard before, since they are not that different from our old version of the 3012 series. The first two being hyper spotlight and flood light. Now a lot of manufactures offer those, but the upgraded 3012 series is at a much higher level. When we talk performance at OGA LED, we are going to focus on lumen ratings. In that sense, our spotlight is shining 50% more intensity than other options at the same power level of 20 watts on the market. At 1495LM, it's double the intensity of the maximum high beam output of a stock halogen headlight bulb. That is a huge amount of light if you need to see far, far in the distance. Our flood beam pattern has been designed to take all that focused light and then spread it very evenly with custom-designed front optics. This provides a great light spread. Perfect for driving at low speeds or around the worksite.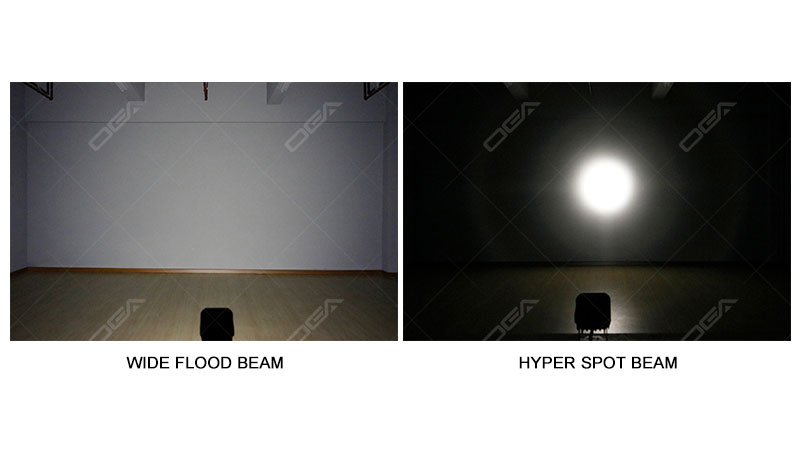 Now the last two optics are SAE road-legal options, depending on your state and local laws. The first is a SAE J581 driving light or auxiliary high beam. It's basically a spotlight that's been carefully spread out a little bit to serve as a supplementary high beam light. If you are looking to add lighting to your vehicle to see down the road, the driving light is a fantastic upgrade to supplement your high beams in any situation. And again, please use these 3012 driving beam pod lights legally under the guide of your state laws. Finally, our SAE J583 beam pattern is going to provide a road-legal fog light output. At 849LM, we are coming in right below the legal maximum for a fog lamp while providing a wide pattern. It's just a few degrees tall, to really spread out the light, provide a foreground for inclement weather, or supplement your main beams.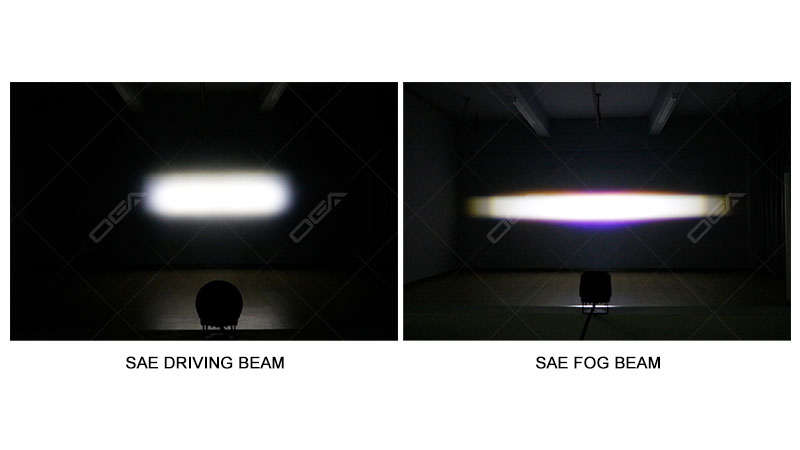 Now if you are doing more of a factory-style install, or you just want to keep things easy, we also offer vehicle specific mounting brackets to fit right in the stock light position of the vehicle, or if you do not mind a bit of drilling, we also offer flush mount LED pods with the square bezel that prepared screw holes to fill in and look nice and clean.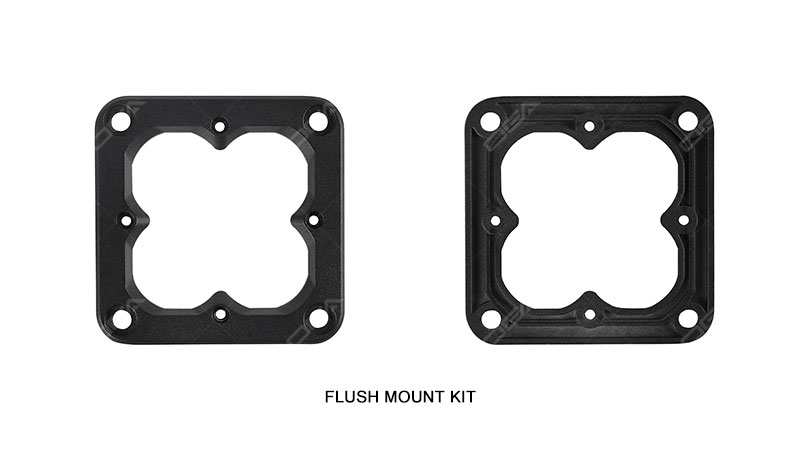 If you want to go with the SAE fog pattern, adding specific fog light brackets and fog light wiring adaptor is a super-easy way to make 3012 fog light round pods fit in your factory fog light position and replace the stock fog lamp, to achieve plug-and-play installation. If you have more of a commercial or industrial application, you should check out the flush mount LED pods. All four beam patterns are available in a 6000K cool white color, which matches most stock LED lighting or a nice selective yellow for driving and fog beam, which is a golden color to really give a distinct look on the road or off-road with stronger penetration and better driving view in poor weather.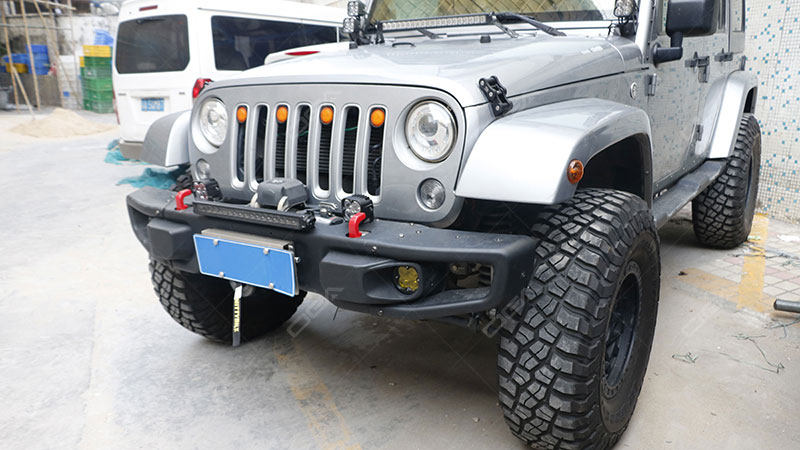 The upgraded 3012 series is full aluminum construction with a durable black powder coat. It also has full stainless-steel hardware throughout, including the bottom mounting bracket which ships with all pods lights except flush mount type. You can use this to mount just about anywhere. It even has a breather valve on the back and that will prevent any moisture buildup, as well as a custom molded DT-style plug. As you can see, we have designed these for just about any use. Whether you're looking to upgrade your fog lights or add a lot of light for off-roading or industrial use.
   LAST
NEXT   

Technical Support: Magic Lamp