I do not know if you have ever noticed that when there are off-road vehicles, oftentimes they tend to get retrofitted, and that is at least the lighting system got retrofitted. In addition to providing lighting for a variety of dark environments, vehicle lights also serve as decorations, showing off characteristics, and that is why we see so many vehicles retrofitted with halo LEDs like angel eyes, devil eyes and other really cool lights, it truly shows how effective is it retrofitting just one light can upgrade the look of the vehicle to a whole new level.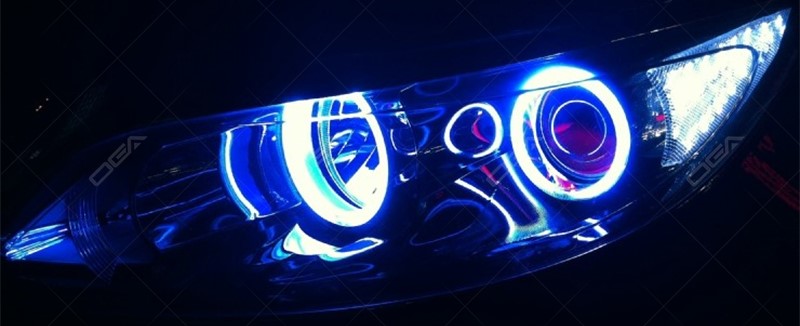 Most of these light modifications are just retrofitting decoration lights onto the original vehicle for appearance purposes. However, the off-road enthusiasts on the other hand, when they consider off-road vehicle lighting system upgrade, their purposes are not just to give the vehicle a cooler look, but they also need to consider how to get the most effective lighting out of these lights in a dark environment out in the field at night, or when encounter extremely complex environment and climate, and how can they unify the retrofitted light to be able to clearly see the road ahead. And so, the lights which off-road veteran drivers have on their vehicles are often complex and wild. So, what kind of lights do off-road beginners need to have when they try to get into off-roading?
Fog lights
Fog lights, as the name suggests, are a kind of light applied specifically for the climate conditions of fog, especially for off-roading enthusiasts who like to ride across the mountains and forests, their chances of encountering foggy climate are very high. Due to the scattering effect of the fog water, light emitted from general white lights could turn into a serious light reflection, but the yellow light from fog lights can penetrate the fog, providing a clearer driving vision. OGA uses 4000K ZES cube pods with yellow PC lenses as perfect fog lights, the emitted light significantly reduce glare, improve contrast and enhance definition, it allows you to see better in bad visual condition. Our 3012 series fog lights are also SAE/DOT compliant which means they're legal to use on road.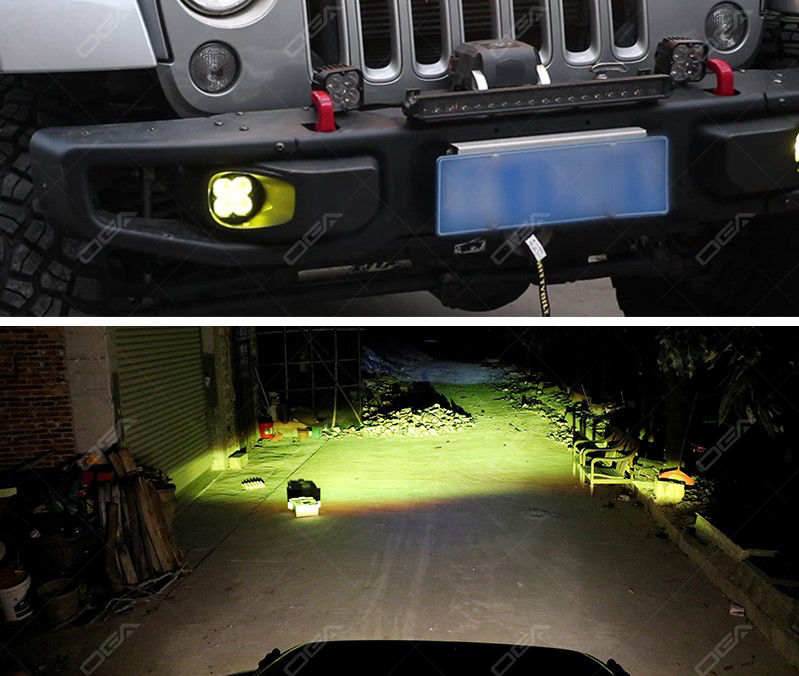 Spot lights
Spotlights are the kind of light that projects a narrow, intense beam of light directly onto a place with a relatively long range of illuminations. When driving in the jungle, spotlights can be used to illuminate objects that are in long distances, and can also be used in a dark environment where there is a need for scouting, searching and rescuing. One very important thing to keep in mind is when you should decide to mount the spotlight on the roof rack, the position you choose to mount the light should be behind the extension line of the windshield, otherwise, the emitted light will more than likely be reflected back by the engine cowl or the windshield and create a light wall in front of you seriously affect driving safety. And that is why so many people choose to install the spotlights in front of the A-pillar/lower windshield/ upper windshield or on the front bumper to avoid any light reflections. Enhancing your visibility in the dark with one of our high-intensity 3" LED hyper spot beam auxiliary lights is necessary. The 5W Osram automotive-grade small footprint LED chips are adopted for these auxiliary hyper spot beam lights, and We also use TIR projector optics to achieve a more controlled beam pattern. What's more, we also use the highest-grade optical PC instead of PMMA to achieve long-lasting clarity.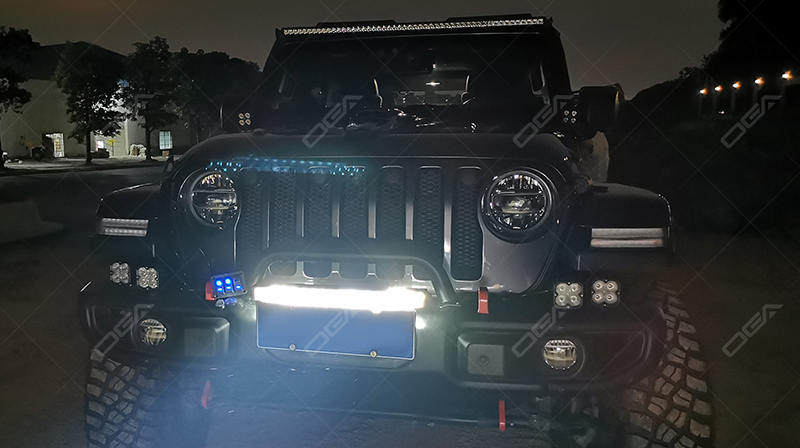 Off-road Lights
Off-road light is a type of light that can perform its maximum function in a completely dark environment. It is a piece of lighting equipment designed for off-road enthusiasts in the wilderness adventure when the general lights cannot provide comprehensive illumination for them, these specifically built lights can provide a wide range of illumination, a set of these off-road lights alone can easily cover the light irradiation range of high beam and low beam light combined. Our LED light bars can be used for off-road driving, or should you need them, we also offer SAE/DOT approval street-legal auxiliary lights depending on your state law. They are very easy to install, even if it's your first-time installation, it should take you no more than 30 minutes to finish.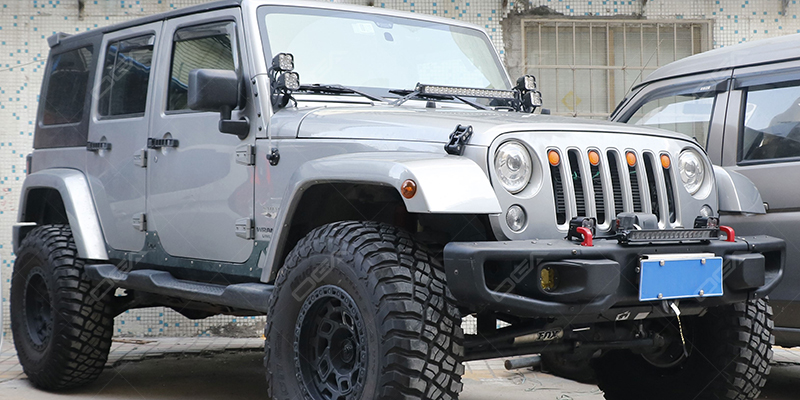 Auxiliary Cornering Lights
When out in the field at night on unpaved roads, even maneuvering drivers have lacked information from the immediate side areas of their vehicle. For drivers to have a better judgment when deciding the steering direction, auxiliary cornering lights come into play, they shin up to super-wide degrees to the right or left and brighten corners that have been hidden in the dark. This is particularly beneficial, whether it is in the narrow mountain road or hill climb, they are great lighting equipment to have, the refractive surface structure of its reflector provides an incredible illumination coverage unmatched by anything else. Auxiliary cornering light is thus not a luxury, it offers a real gain in safety to all road users, particularly in conurbations with increased safety and more driving comfort. The better light has convincing arguments because there's real added value in good lighting.
We believe in the three fundamental attributes: placement, power and pattern. Placement being where your lights are mounted, power being how bright, and pattern being the lens choice that shapes that light correctly. The placement for cornering lights is typically at the outside of the bumpers or mounted off the a-pillars of a vehicle. we do not recommend mounting wide pattern lights above the hood line unless these lights are angled outwards, otherwise, this could contribute to perceived glare from the hood and atmosphere. Power is important, cornering lights should be bright enough to help you gauge terrain while making a turn, but not more powerful than your primary driving lights. And finally, pattern, which for cornering lights, you guessed it, the wide flood beam pattern, its lens provides the greatest amount of horizontal spread and helps blend and tie together. If space is limited you should consider our 3012 series wide flood lights which incorporates a dedicated wide flood beam pattern into the housing providing a wide-angle beam pattern in an extremely small and versatile package.

One last thing, there are only two kinds of light modifications, the first kind is to retrofit for practical purposes, and the second kind is for a cooler vehicle appearance. One thing to keep in mind, remember not to use these lights indiscriminately, especially when on city roads, lighting system of the off-road vehicles that have been retrofitted would have very noticeable, remember not to affect the oncoming traffic in anyways.