Electric Motorcycles Are Becoming More Popular
Electric motorcycles are more cost-effective and energy-efficient than conventional motorcycles. Since they're not run on fossil fuels, they emit zero tailpipe emissions and can reduce greenhouse gas emissions and air pollution, therefore they are more sustainable and environmentally friendly than conventional motorcycles. And as they do not require oil changes, spark plugs or filters, they have lower maintenance and fuel costs. They're also lightweight, and so consume less electricity than other electric vehicles.

Electric motorcycles are more convenient and comfortable than conventional motorcycles. They have simpler designs and fewer moving parts, which make them easier to operate and repair. They also have smoother acceleration, less noise, and less vibration.

Electric motorcycles are more adaptable and innovative than conventional motorcycles. They can offer different vehicle ranges, battery types, voltage types, and features to suit different customer needs and preferences. They can also leverage advanced technologies such as artificial intelligence, machine learning, the internet of things, and blockchain to enhance safety, performance, and connectivity.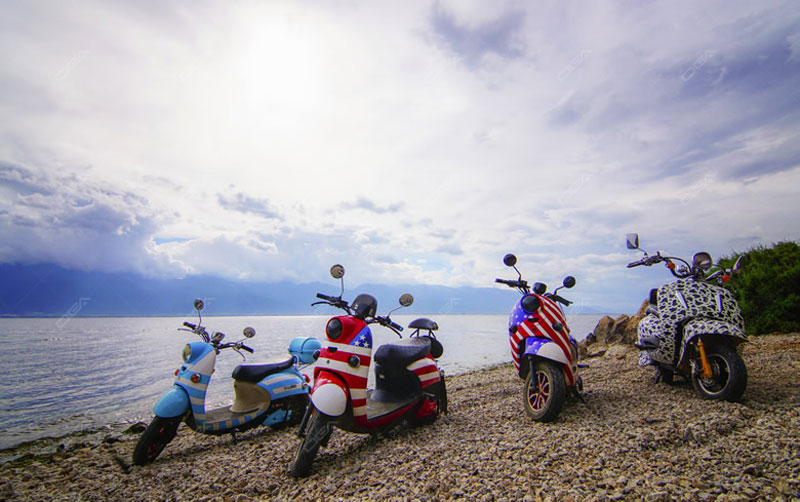 The Trending of Electric Motorcycle May Create Some Opportunities for Motorcycle LED Light Businesses
According to some sources, between 2020 and 2023, 130 million e-bikes have been sold worldwide, and the trend of electric motorcycles is on the rise globally. Electric motorcycles are also expected to account for a significant share of the global motorcycle market by 2030. Electric motorcycles have the potential to transform urban transit by offering a less polluting, more efficient, and more enjoyable mode of transportation. The market in North America is expected to grow considerably during the forecast period, due to the high adoption of advanced technology and the presence of large players in this region. The global electric motorcycles market is anticipated to rise at a considerable rate during the forecast period, between 2023 and 2029. Some of the factors that drive this growth are increasing environmental awareness, rising fuel prices, government incentives and subsidies, and technological innovations.
The trend of electric motorcycles increasing the demand for LED lights as accessories or replacements for electric motorcycles, as they can enhance their appearance, performance and safety. It demands the automotive lighting industry develops new and innovative LED light products that are compatible with electric motorcycles, such as wireless control, smart features, energy efficiency and durability. It expands the market reach and customer base of the motorcycle LED light business by catering to different segments of electric motorcycle riders, such as commuters, enthusiasts, racers and adventurers.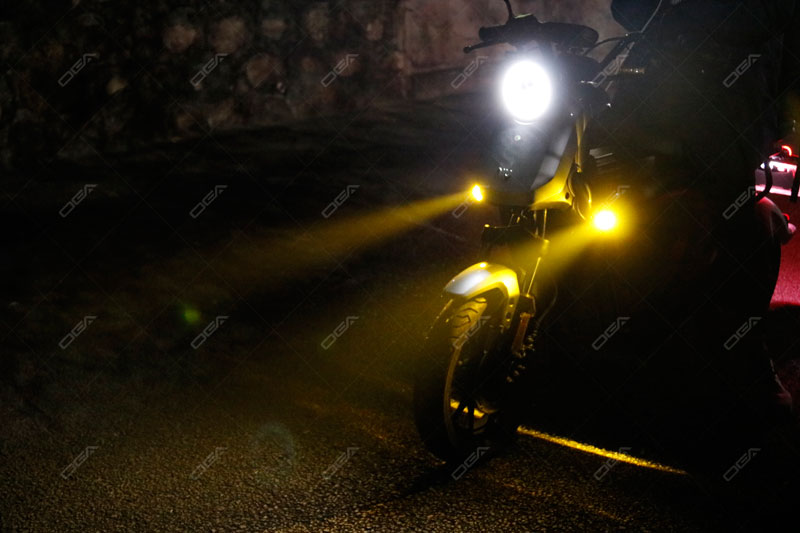 The Electric Motorcycle External LED Lights Market
The electric motorcycle external LED lights market is a segment of the motorcycle lighting market, which includes various types of lamps such as halogen, xenon, incandescent and discharge gas lamps. The LED lights are popular for their brightness, durability, energy efficiency and customizability. The electric motorcycle market is growing rapidly due to environmental concerns, technological advancements and government incentives. We believe this will correspondingly promote the rapid growth of the electric motorcycle auxiliary LED lights market.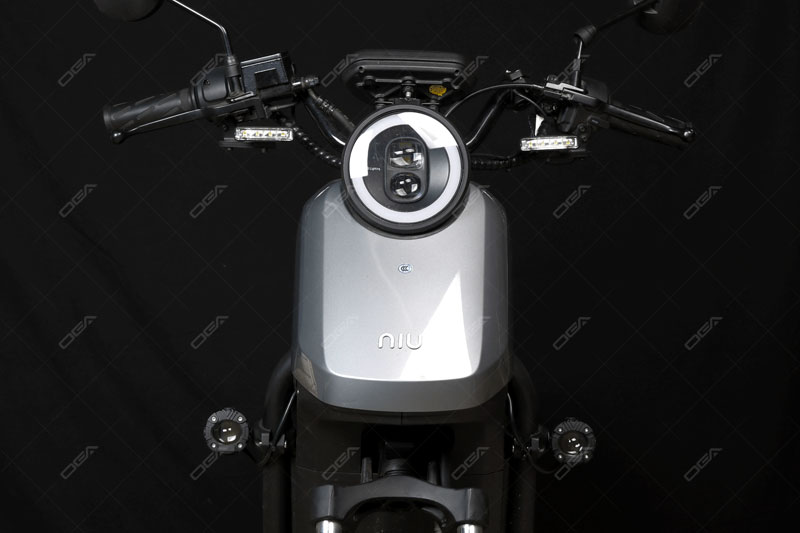 Some of The Benefits of LED Lights for Motorcycles Are:
Efficiency: LED bulbs offer more light-per-watt of electricity than incandescent bulbs. This means they consume less power and produce less heat, which can save your battery and reduce electricity consumption.
Life cycle: LED bulbs have a significantly longer life-span than incandescent bulbs – LED motorcycle headlights can last you over 25 times longer than conventional lights. This means you do not have to replace them frequently and can save money on maintenance costs.
Durability: LED bulbs are more resistant to shock, vibration and weather damage than incandescent bulbs. This is crucial for motorcycles where the engine vibration is much more intense than it is in a car. LED lights are also less susceptible to fading or dimming over time.
Variety: LED lights come in a wide range of colors, shapes and sizes that can suit your personal preference and style. You can also customize your motorcycle with different patterns, modes and effects using LED strips or kits.
Affordability: LED lights are becoming more affordable as technology advances and competition increases. You can find high-quality LED lights for your motorcycle at reasonable prices online or offline.
Eco-friendliness: LED lights are more environmentally friendly than incandescent bulbs because they do not contain mercury or other harmful substances that can pollute the air or water. They also reduce carbon emissions by using less energy and lasting longer.
Aesthetics: LED lights can enhance the appearance and visibility of your motorcycle by adding a modern and sleek touch. They can also make your bike stand out from the crowd and attract attention from other riders or pedestrians.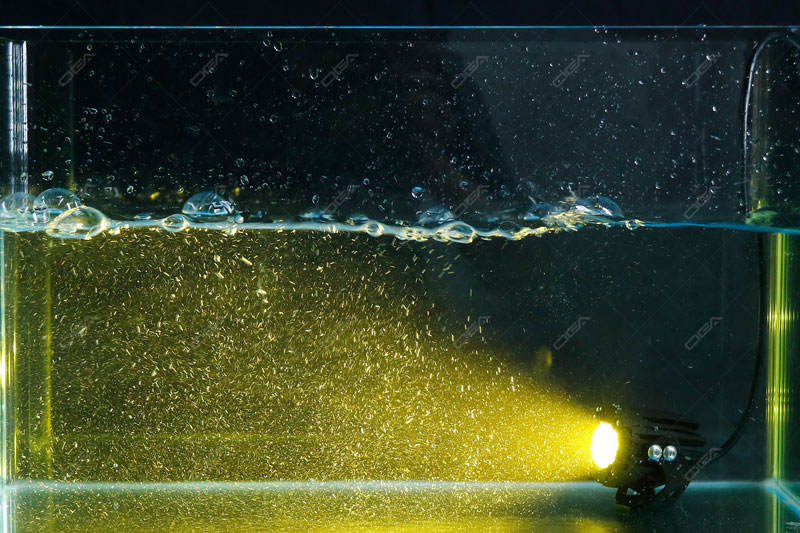 If you are a dealer who wants to choose the right LED light for your motorcycle customers, you should consider some of the following factors:
Legality: The light you choose should be legal in your city and comply with the local regulations for brightness, color and placement.
Lifespan: The light you choose should have a long lifespan, preferably at least 30,000 hours, so that your customers do not have to replace them frequently.
Installation: The light you choose should be easy to install and compatible with your customers' motorcycles. It is better if you get a plug and play kit that does not require any wiring or cutting.
Quality: The light you choose should have a high-quality LED chip, that produces bright and consistent light output. It should also be waterproof and dustproof to withstand harsh weather conditions.
Warranty: The light you choose should have a warranty that covers any defects or malfunctions for at least one year. You should also check the customer service and support of the manufacturer or supplier in case of any issues.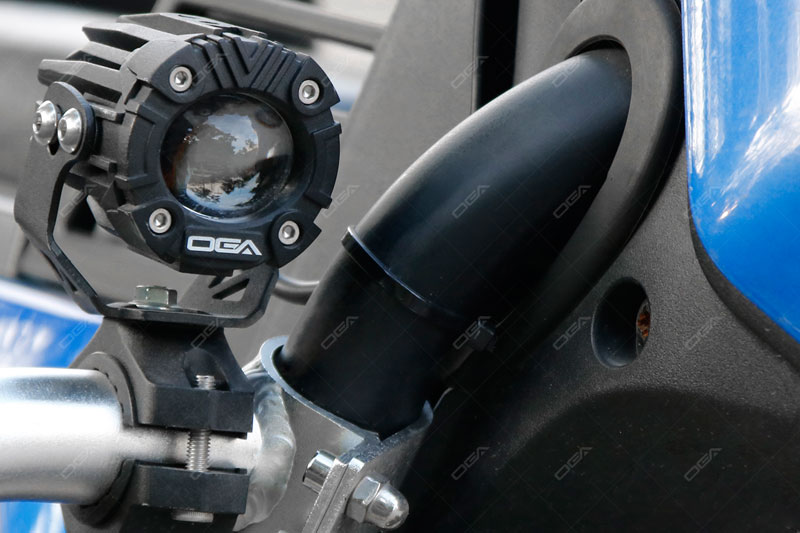 Do you want to boost your sales in 2023? Start with OGA's Latest MT20 Series 2" Motorcycle Auxiliary Driving Lights!
Why are OGA's MT20 Motorcycle Auxiliary Driving Lights worthy of your trust? The MT20 series is OGA's exclusive design, which can surely make you more competitive in your market. They are small but very bright. The MT20 series LED auxiliary motorcycle light is equipped with a 20W high-intensity LED chip that creates super brightness. You can switch between 1542 Lm white, 1465 Lm yellow, or 1589 Lm white and yellow. It's the perfect combination of a high-transmittance glass lens and a high-intensity LED chip that creates a more powerful light output and higher lux data. By adopting a glass lens, its light transmittance is over 92%, compared with PC and PMMA lenses on the market. The glass lens is more resistant to high temperatures and has higher light transmittance. It has a compact size of 2 inches, but each light comes with a 20-watt power output, which will surely secure safe driving at night for your customers.
The MT20 series has three lighting modes: a white driving beam, a yellow driving beam, and a combination of white and yellow driving beams. Two versions of the light are available, with three modes optional: The single motorcycle light has a yellow low beam and a white high beam + yellow low beam; the motorcycle lights for the kit version have a yellow low beam, a white high beam, and a white high beam + yellow low beam.
If you are worried about how to make OGA's MT20 Series 2" motorcycle lights kit work best, use our specifically designed wiring harness and accessories to make it work best. The wiring harness can prevent power loss intelligently, and with ultra-low quiescent current, it can minimize power consumption without the MT20 series LED auxiliary motorcycle light powering on but connected to the motorcycle battery. The durable, waterproof connector with excellent sealing performance can guarantee a long lifetime. The motorcycle lights kit comes with a bottom bracket and a bar clamp bracket, and the aluminum light outer housing has installation holes in four directions, which makes the bottom bracket mount more flexible.